Matara Hurricane a Mohammedan man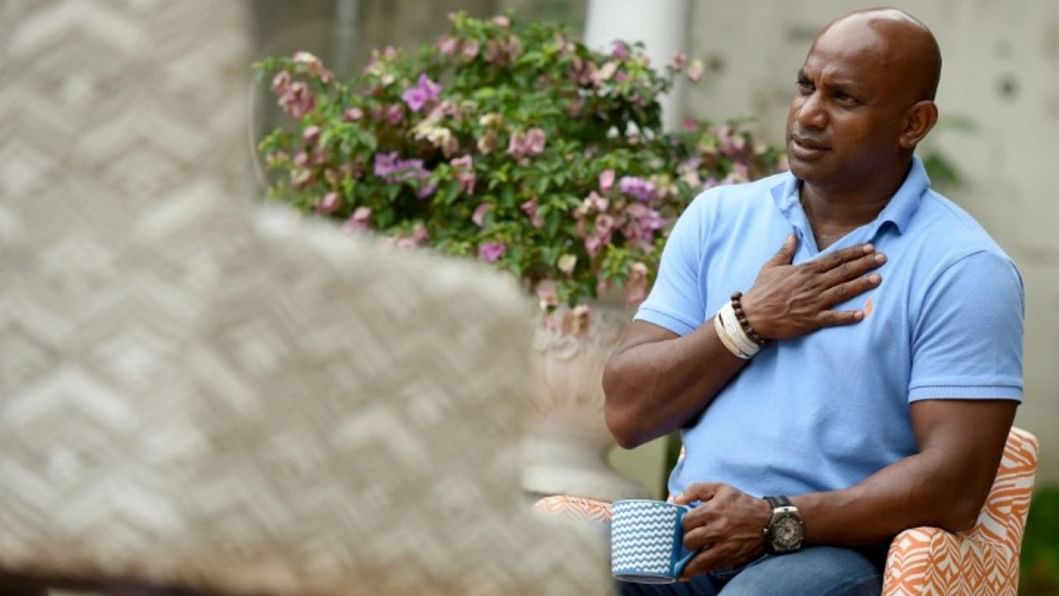 He was one of the pioneers that revolutionised ODI cricket in the 1990s and early 2000s, at one point holding the records for the fastest fifty and fastest century. He was the scourge of opening bowlers the world over. His Test batsmanship was not far behind, with a highest score of 340 in Sri Lanka's world-record score 952 for six against India in 1997.
Today, he is the chairman of selectors of Sri Lanka Cricket.
Sanath Jayasuriya cut a busy figure, sitting in discussion with his fellows in the selectors' box at the Galle International Stadium. But he briefly visited the TV commentary box and on his way back, though a little nonplussed when cornered by the Bangladesh media contingent, he beamed a smile when asked about his days in Dhaka's club cricket scene.
"My club is Mohammedan. I enjoyed my time with the club," said Jayasuriya about his time with the Old Dhaka outfit first in 1998-99 and then in 2009. "They looked after me very well, I was happy there. And [BCB vice-president and Mohammedan SC official] Mahbub [Anam] has looked after me very well."
He is in his second stint as the chairman of the selection panel and said that he was intent upon contributing to the growth of Sri Lanka's cricket. "I am happy with what I did in cricket, and this opportunity again to serve as chairman of selectors. I did two years before and every time what I want is to bring the team up and do something with Sri Lanka cricket, what I did for 20 years of cricket. So I'll be very happy to do this job. As long as I can do something g for Sri Lanka cricket, that's what matters."
After the exit of legends like Kumar Sangakkara and Mahela Jayawardene, Jayasuriya thought that it will take a bit of time for the island nation to get back to the standards of old.
"With a young team and we are trying to build Sri Lanka team at the moment. We have got quite a few talented youngsters and we have given them the opportunity and they've been playing well. You can't replace those players overnight. You can't replace Aravinda De Silva still. You need somebody to give them the opportunity and experience, then one day we will one day talk about these players too.
"Sri Lanka cricket needs a bit more time to settle down. We are doing well in Sri Lanka but in South Africa, as the chairman of selectors I was not happy. We are in a transition period and the players need a little time to settle down."
He was part of Sri Lanka's 100 th Test in 2000, and ahead of Bangladesh's Test century at the P Sara Oval in the second Test of the ongoing series, the former explosive opener said he has been impressed with Bangladesh's progress and also had some advice for Bangladesh's batsmen after they surrendered wickets during a first innings of 312.
"They've been really good, they've been improving. The Bangladesh Cricket Board has done a lot of things to improve grassroots cricket, youngsters and it's coming up really well. At the moment you have got a very good team, even though sometimes the ups and downs will be there, but Bangladesh cricket has done a lot of things.
"It's all up here, mentally," he said, pointing to his temple. "So if you get a chance anybody can get a big hundred like Kusal Mendis. You have to convert those fifties into hundreds. That will help the team"