No directions on SDGs in proposed budget: SANEM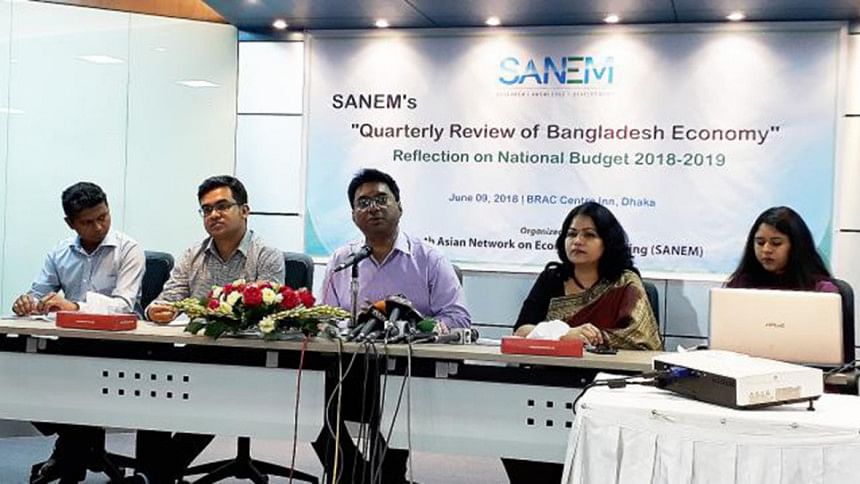 The proposed budget for fiscal 2018-19 does not have any directions to meet the Sustainable Development Goals (SDGs), South Asian Network on Economic Modeling (SANEM) today said.
Only 11 years are left to meet the SDGs, said SANEM, a non-profit research organisation.
Terming the proposed budget a mega budget, the organisation stressed on ensuring its implementation.
Read More: Business-as-usual budget
The Executive Director of SANEM Selim Raihan today gave the observations during a press briefing arranged at the BRAC Inn centre to share their quarterly economic review of Bangladesh and their reaction on the proposed budget.
Around 20 lakh people are added into the job market on a regular basis and there should have been directions and plans in the budget to ensure employment generation for them.
The organisation recommended scaling up private investment to ensure employment generation.
To make the private investment smoother, the mega projects should be implemented; Special Economic Zone should also be materialised quickly, it said.