Supplementary Budget: Muhith says sorry for inadequate discussions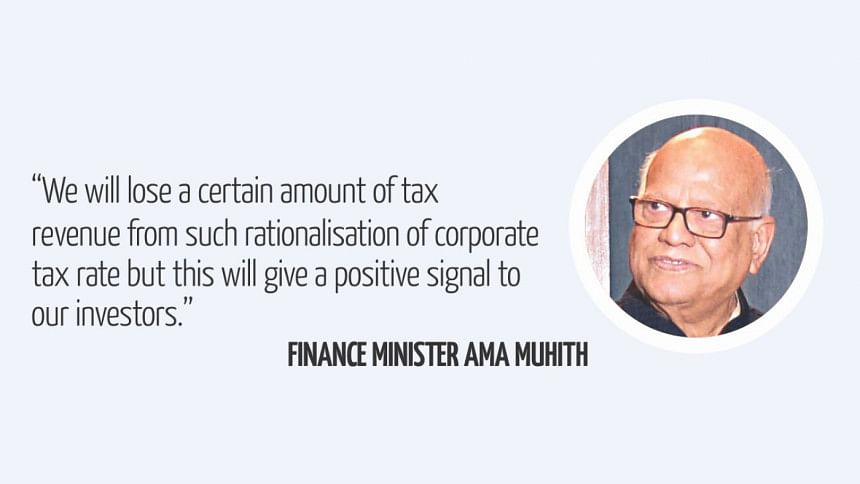 For the first time in Bangladesh, a finance minister apologised for his inability to create an opportunity to hold elaborate discussions on supplementary budget in parliament.
Finance minister AMA Muhith, who has placed 12 supplementary budgets, including the one placed in parliament yesterday, along with the budget for the next financial year, had never previously spoken about holding such discussions.
But yesterday was different.   
"I admit that the supplementary budget should be discussed more elaborately and meaningfully as part of the process of accountability," he said in his budget speech.
"However, I apologise that I could not create that opportunity. I expect that my successors will focus on this issue."
Passage of the supplementary budget every year in parliament without holding proper discussions and examinations has been a practice for long.
None of the previous finance ministers acknowledged the importance of holding significant discussions on the budget, in order to investigate weaknesses in its implementation.
The parliament is set to pass the supplementary budget for the current fiscal year on June 11 following a brief discussion in the House.
Like previous occasions, the House would deny a parliamentary body from examining the reasons behind additional expenditure by ministries in the supplementary budget, parliamentary secretariat officials said.
According to the Rules of Procedure of Jatiya Sangsad, the Public Accounts Committee is supposed to examine the reasons behind additional expenditure.
Section 233 (4) of the rules of procedure clearly states: "If any money has been spent on any service during a financial year in excess of the amount granted by the House for that purpose, the committee shall examine with reference to the facts of each case the circumstances leading to such an excess and make such recommendation as it may deem fit."
The parliamentary body, however, has never been allowed to exercise its jurisdiction over the supplementary budget.
Every year, the demands for additional expenditure are placed before the House in the form of the supplementary budget along with the proposed budget for next fiscal year. A brief discussion is held on the supplementary budget after which the parliament passes it.
This practice has become regular.