Traceless for three months
Sandwip AL leader abducted from Noakhali in May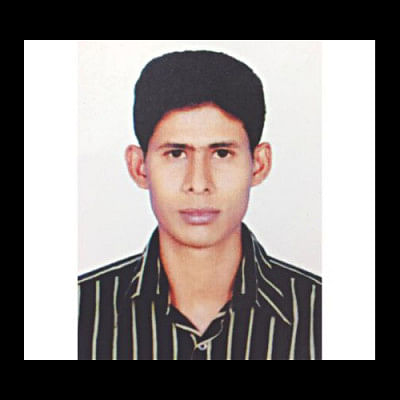 Though around three months have passed after the abduction of Chittagong Awami League leader Nur-Nabi Mamun from Noakhali, law enforcers are yet to trace his whereabouts.
Mamun, 33, general secretary of Urir Char union unit AL in Chittagong's Sandwip upazila, went to visit Padua Nazimia Darbar Sharif at Kabirhat in Noakhali on May 11.
Some 15 people in two microbuses picked him up on his way to a nearby pond around 7:30pm the next day, Mamun's wife Farzana Bobby told The Daily Star.
Since then, his mobile phone has been switched off.
Mamun's sister Selina Akhter Shelly filed a general diary with Kabirhat Police Station on May 13.
Bobby along with her 16-month-old child has been passing her days in anxiety.
"We contacted police, Rab and the home ministry, but we are yet to know whether any step has been taken to trace my husband," she said.
"Can we think of a civilised country where law enforcers cannot trace the whereabouts of a man three months into his abduction?" she asked.
Bobby added that Mamun owned a department store at Bandartila in the port city, but she was compelled to sell it to maintain the family.
She said, "I believe my husband will return … What else can I do? I didn't get any response from police or Rab."
Contacted, Mohammad Shahjahan, president of Sandwip upazila unit AL, said Mamun was very popular in his locality.
"It is very unfortunate that law enforcers seem to be not so active in rescuing him," he added.
Mamun's nephew Syed Rafiqul Islam Suman said they had also lodged written complaints with Rab-7 and the Rab Headquarters.
Mirza Mohammad Hasan, officer-in-charge of Kabirhat Police Station, admitted that a GD was filed with the police station, but said no case was lodged in this regard.
"We are trying our best to find          out a clue [about the abduction]," he said.
Lt Col Miftah Uddin Ahmed, commanding officer of Rab-7, told this correspondent yesterday that they got a complaint.
"We asked the victim's wife to come to our office and give them her husband's mobile number and other information, but she said she was sick and would come later."
But she never came, he added.