"If you want your child back, tell me where my wife is"
After wife eloped, desperate man abducted her friend's daughter for information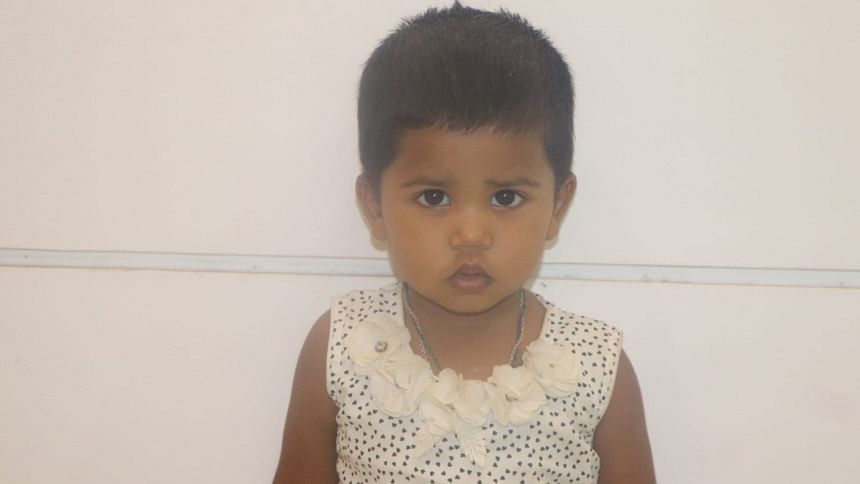 After Rashedul Islam's wife eloped with a man, he was desperate to get her back. Rashed and his wife have a seven-year-old child.
He thought his wife's friend Mira Akter might know of her whereabouts.
He repeatedly asked Mira for leads but the latter said she knew nothing.
Rashed, a mason in Ashulia area, then abducted Mira's one-and-a-half year old daughter Akhi from near their house at Tenguri area in Ashulia on March 31.
Rapid Action Battalion (Rab) rescued the child from Kaliakair upazila in Gazipur yesterday, nearly two months after her abduction.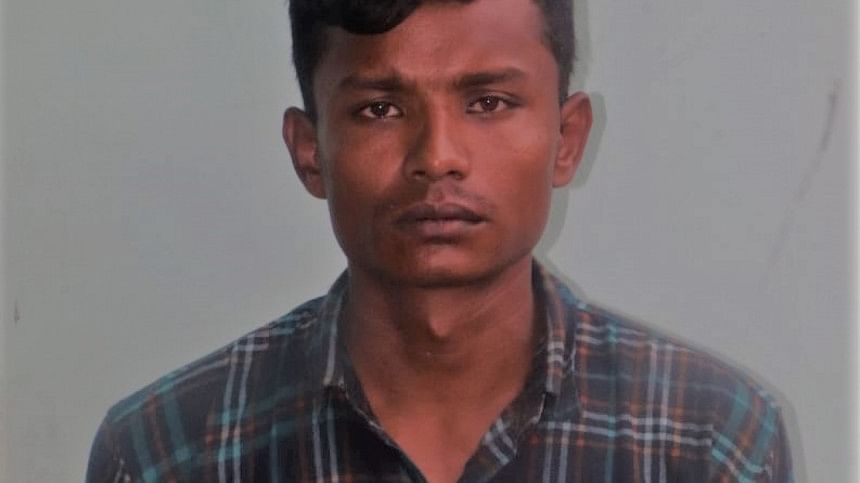 A team of Rab-4 also arrested Rashed from Rangpur and his associate Ruksana (35) from Kaliakair, Mozammel Haque, commanding officer of Rab-4, told a press briefing today.
Rashed had been hiding the child at Ruksana's house over last two months, he said.  
The Rab CO said Rashed's wife Nur Jahan and Mira worked in the same garment factory in Ashulia. They are close friends. Rashed had been suspecting that Mira might know something about his wife.
"A week after abducting Akhi, Rashed called Mira and her husband and told them that their child was in his custody. She would be returned if they divulged his wife's whereabouts," Mozammel said.   
At one stage, Rashed demanded a ransom of Tk 30,000 from the child's parents, who eventually paid him Tk 20,000 thorough mobile financial service. But Rashed switched the phone off and did not return the child to her family.
He went into hiding in Rangpur, keeping the child with Ruksana.