Case Against UNO: AL suspends Barisal leader
Admin officers' association demands withdrawal of case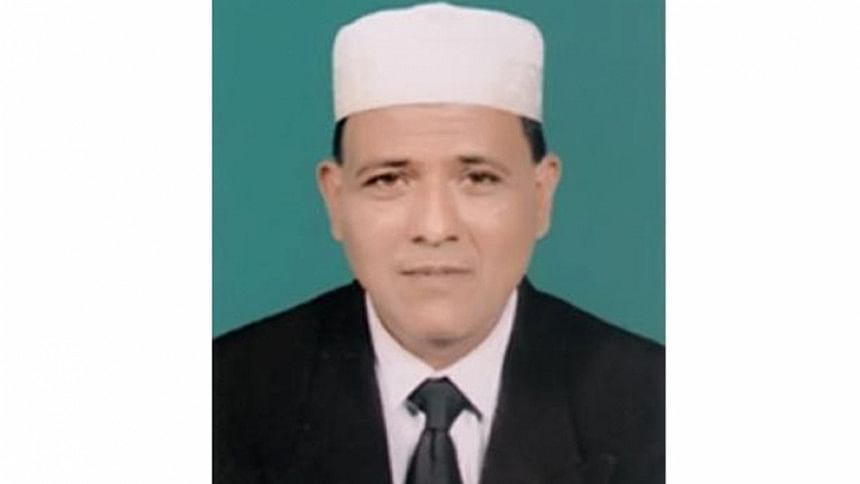 In the face of severe criticism, the Awami League has suspended a party leader for his "over enthusiasm" to file a case against UNO Tariq Salman, who had published a portrait of Bangabandhu, drawn by a child, on an invitation card.
Obaidullah Sazu, a leader of the Barisal AL, was also served a show-cause notice asking him to explain why he should not be expelled from the party, General Secretary Obaidul Quader told reporters after a meeting chaired by Prime Minister Sheikh Hasina at the Gono Bhaban yesterday.
The suspension came a day after the PM criticised the filing of the case against the UNO and his subsequent arrest, which triggered an outrage on social media. Many praised the UNO's idea of placing a fifth-grader's drawing of Bangabandhu Sheikh Mujibur Rahman on the invitation card.
The case against the Upazila Nirbahi Officer of Barguna Sadar was readily accepted and he was arrested.
Obaidullah Sazu, religious affairs secretary of Barisal District AL and president of Barisal Lawyers' Association, sought Tk 5 crore in the defamation case filed last month.
An AL source said when Quader talked with the PM about the issue, some leaders called the actions against the UNO "excessive" and they opined that it tarnished the image of the party. Then the PM agreed to suspend Sazu.
Bangladesh Administrative Service Association termed the case "motivated" and "humiliating" and demanded withdrawal of the case in a press release issued on Thursday.
The association also called the incident unprecedented as the "important public servant was harassed over a baseless allegation".
After filling of the case, Tariq Salman was transferred to Barguna Sadar from Barisal's Agailjhara upazila. The Chief Metropolitan Magistrate Court in Barisal asked the UNO to appear before it by July 27. He surrendered to the court and applied for bail on July 19, but his prayer was initially rejected because he did not have the necessary documents.
However, he was bailed two hours later when he produced the papers. During the period, the UNO was in the custody of the court. After giving him bail, the court fixed July 23 for hearing the case.
Hasina was surprised and appalled after learning what had happened, her Political Affairs Adviser HT Imam told BBC Bangla on Thursday.
The prime minister was delighted to see the portrait. "This officer has done a good job by arranging a painting competition among class-V students … No distortion [of Bangabandhu's image] was made here. It deserves an award. The officer deserves an award," he quoted the PM as saying.
"In return, we did this. It is condemnable," he quoted the PM as saying.
On different occasions, the PM used children's drawings on her formal greeting cards. Last year, she used the artwork by children with autism.