Indian court orders dismissal of BCCI chief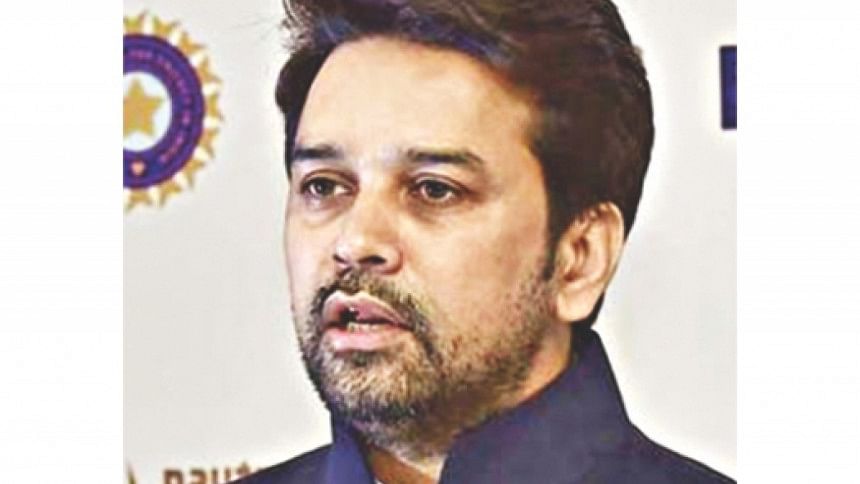 India's Supreme Court ordered the dismissal Monday of the president of the country's powerful cricket board over the failure to enact recommended reforms.
In a shock ruling, a panel of judges said that Board of Control for Cricket in India (BCCI) president Anurag Thakur and the organisation's number two Ajay Shirke had to stand down immediately.
"The Supreme Court passes an order directing the BCCI president and secretary to desist from any board functions from hereon," said the ruling.
The order comes after judges also slapped restrictions on the BCCI's accounts last year over its failure to implement a series of reforms recommended by a panel headed by a former top judge, Rajendra Mal Lodha.
Responding to the latest judgement, Lodha said that it was an inevitable consequence of the board's foot-dragging.
"One should understand that when the order of the Supreme Court, which is the highest court of the land, has come, it has to be obeyed by all. It is the law of the land. Nobody can escape it," Lodha told reporters.
"There were obstructions. There were impediments. We fixed the timeline that was not adhered to. We submitted three reports before the Supreme Court, even then it was not implemented."
Cricket's massive popularity in India has helped the BCCI become by far the wealthiest of all of cricket's national boards, netting massive money from sponsorship and TV deals.