New Market clashes: Case filed against 200 people for vandalising ambulance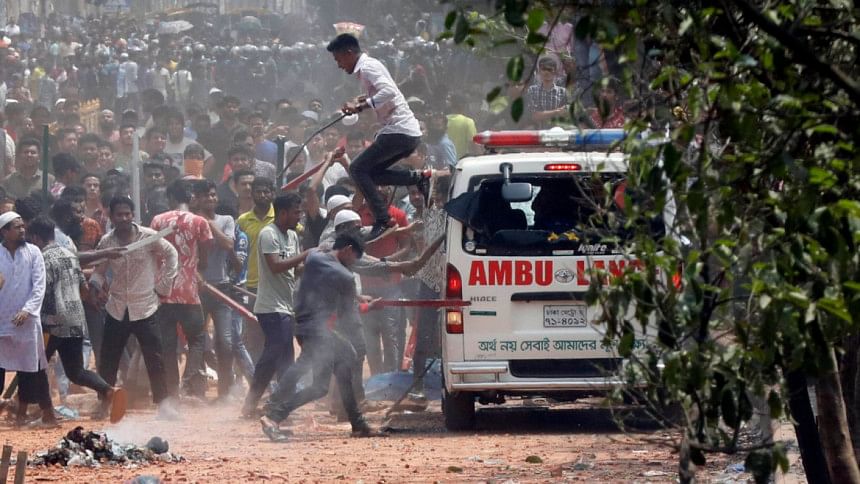 A case has been filed against 150-200 unidentified people on charge of vandalising an ambulance during the clash between Dhaka College students and traders in Dhaka's New Market area on April 19.
Owner of the ambulance, Mohammad Sumon, filed the case on April 23, Officer-in-Charge of New Market Police Station, Sham Qayyum, confirmed to The Daily Star today.
With this, in total five cases have been filed over the clashes in Dhaka New Market area. Two of the cases were filed by police while two others were filed over the murders of Nahid Mia and Morsalin, the OC said.
During the clash on April 19, miscreants vandalised the ambulance when it was heading for Dhaka Medical College Hospital with a patient from Anwar Khan Modern Hospital. During the attack, six people, including the patient, were injured.