ICC Cricket World Cup 2015
Shafiul's 2nd resurrection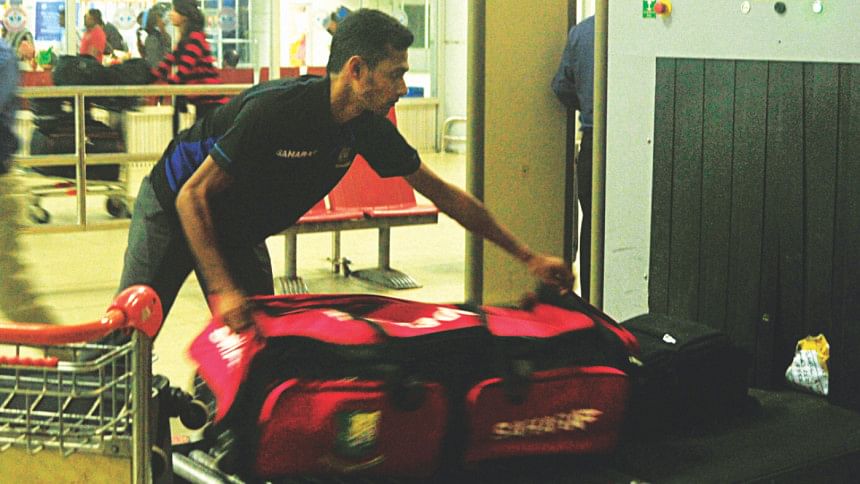 Paceman Shafiul Islam left here last night to join up with the Tigers' World Cup squad in Australia, as he was drafted in to replace Al-Amin Hossain, who was withdrawn from the side for breaking team rules.
Shafiul was part of the 30-man preliminary squad, but he failed to make the final cut. However, his disappointment has now turned into joy as he has received a chance to prove his worth in the cricket's showpiece event.
"I am surprised with the unexpected call up but I will try to make the most of it. It was a bitter disappointment to be left out of the final squad, but now I feel great as I am joining the team. I will do my best when I am given the chance to play and try to fulfil my duties to the team," Shafiul said, adding that he was relishing the responsibility of representing the country in the World Cup.
Shafiul has not played an international match since November 2014 after suffering an injury against Zimbabwe. However, he has been active in the Dhaka Premier League, almost comically gearing up for Rajshahi when he received the news of his call up.
However this will not be Shafiul's first World Cup as he was picked before in 2011. He thrived on his home grounds, picking up four wickets against Ireland and ending with 6 wickets at an economy rate of 5.16 in 39.2 overs.
Shafiul's World Cup campaigns seem to be built on the plight of others, as he previously came in to replace an injured Mashrafe Bin Mortaza, but Shafiul is not worried about becoming just a number to complete the team.
"I played in 2011 because Mashrafe was injured and now I am replacing Al-Amin. How I get the chance does not bother me, I am only concerned about my performances. I will bowl to my strengths and hope for the best, maybe I can perform like I did in 2011. I am not aiming for anything as long as I perform, I will be happy."