School for farmers
Kushtia farmers getting training, technical knowledge on farming to increase productivity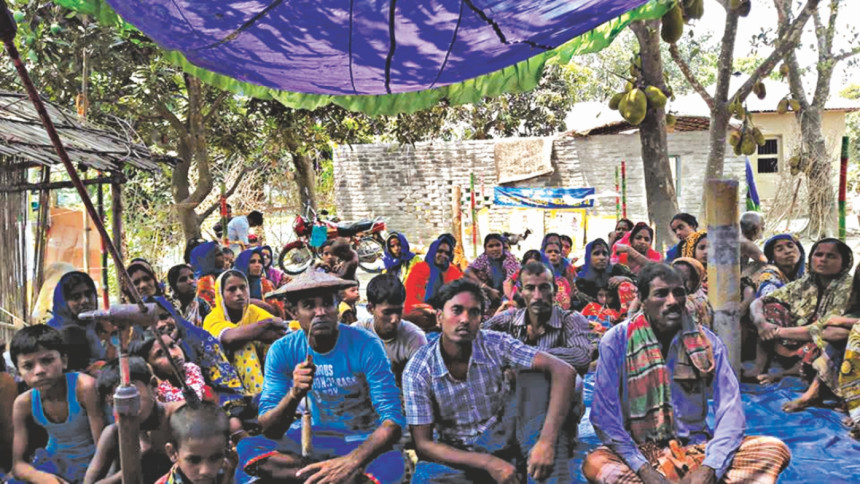 Twice a week, they go to these schools and learn about farming. Once they graduate, they do the same task -- toiling in fields -- but in a smarter way.
The agricultural extension department in Kushtia has been running six farmers' schools in the district's farm-rich Mirpur upazila since early last year.
The schools are providing rural growers with training and other technical knowledge on farming that is eventually translating into better productivity.
So far, 600 students have passed out from the schools and 300 more will be graduating at the end of this month.
Three facilitators have been employed and agriculture officers are also routinely sent to the schools to hold classes on every Thursday and Saturday.
The education module includes, among others, lessons on field crops, homestead gardening, cattle and poultry rearing, fishery, nutrition, and other social issues, said the agricultural extension department.
Prem Kumar, a farmer of Baruipara in Mirpur upazila, said he has immensely benefited from the knowledge he got at a school.
"Now I know how to fight pests in rice fields and in my orchard using organic methods," he said.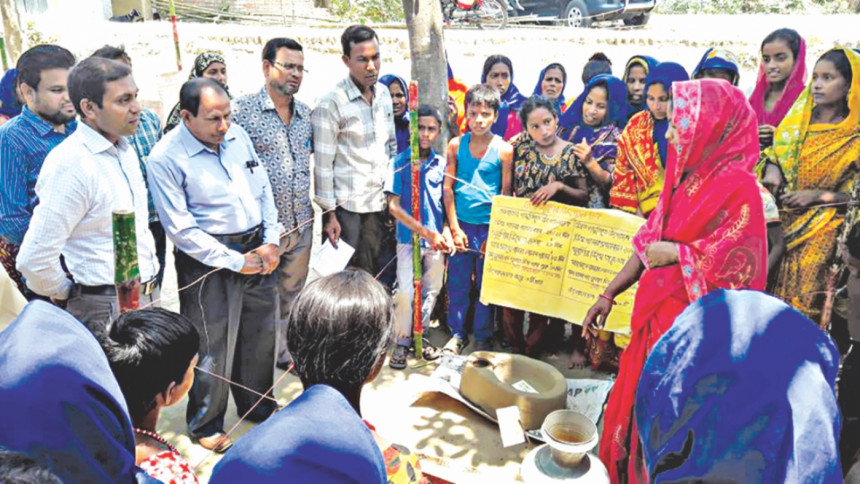 Another farmer, Mahfuza Khatun who is from Bibhag village in the upazila, said she learnt about homestead gardening, including pollinating pumpkin flowers, from her school.
According to the AED office in Mirpur, the schools were set up at six places with an intention to "cover" all farming households in the upazila.
At a time, 25 farming families can take part in a 5-month course there. Each family is represented by one or two or even two of its members.
The farmers take part in group-based learning process to promote the indigenous knowledge on farming. They discuss about agro-ecology, existing farming practices, increasing productivity, reducing the use of chemical pesticides and sustainability. 
Agriculture officials concerned said the farmers are given know-how to do farming using the latest technologies.
"We share hands-on experience and knowledge with the farmers on benefits of using modern techniques instead of the indigenous ones," Ramesh Chandra Ghosh, upazila agriculture officer in Mirpur upazila, said.
At the same time, such experiments are also shared at the participants' houses.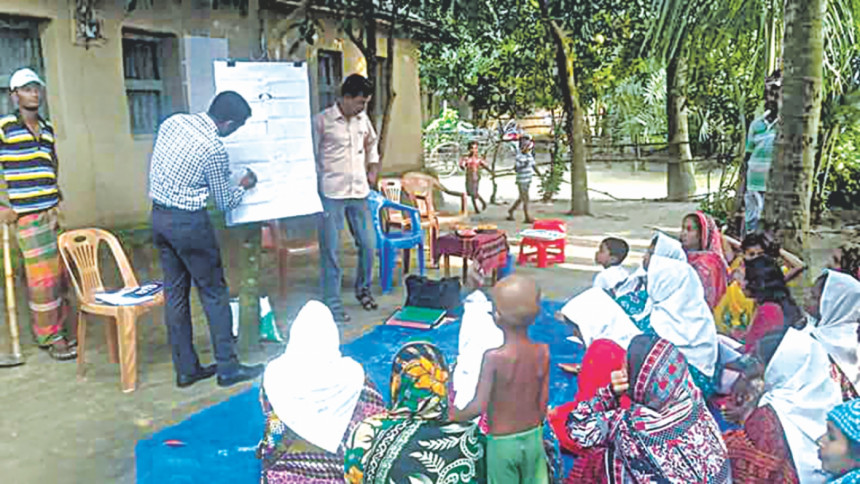 "Women farmers are also given special lessons on producing quality organic vegetables and fruits at their yards," Ghosh said.
The agriculture officer said his office has distributed certificates and Tk 1500 from the government fund among each of the farmers who have graduated from the schools.
"The money is a token for every farmer to help them produce at least one crop using knowledge they learnt at the schools," said Kingkor Chandra Das, deputy director of AED, Kushtia.
Monirul Islam, a facilitator, who conducts classes at the schools, said, knowledge on new farming techniques help develop the participants' skills. "Now they're capable of taking better decisions on what crop they should cultivate and in which field; what techniques they should apply and how to increase productivity by using modern knowledge."
Sabina Yasmin, another facilitator, told The Daily Star that many women who remain busy doing household chores are now trying their hand at homestead gardening, adding to their family income.
She hopes more and more local growers would become interested in such learning in future.