War Crimes Trial
Prosecutor withdrawn from cases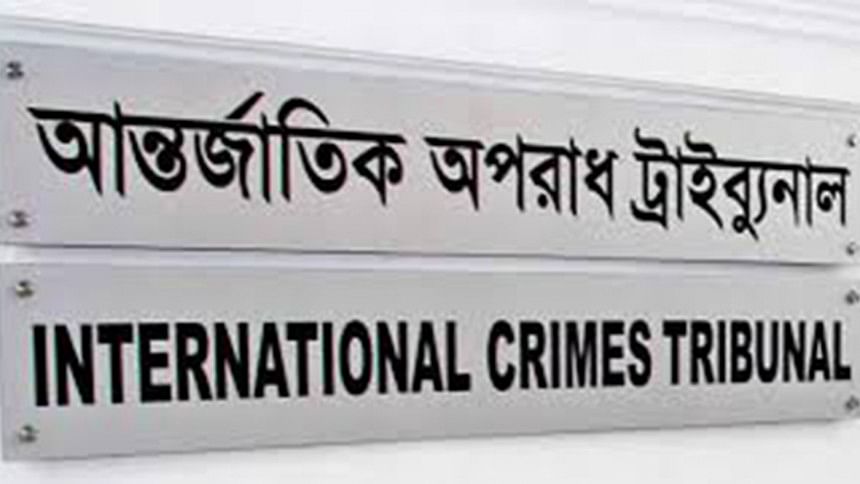 The chief prosecutor's office has withdrawn a prosecutor "in the public interest" from all the cases he was dealing with at the International Crimes Tribunal.
In an order on February 4 signed by Chief Prosecutor Ghulam Arieff Tipoo, Mohammad Ali was asked to stay away from the case proceedings before the tribunal until further notice.
The Daily Star obtained a copy of the order that did not cite any specific reason behind the action.
Three of the prosecutors, however, said Ali had "worked" in favour of an accused so that he could get bail.
However, a bail petition of the accused was rejected recently by the tribunal. Ali was not directly engaged in the proceedings of the case, they said. 
Ali refuted the allegation.
The cases against war crimes accused Shamsul Haque and Shamsul Hossain Tarafdar are among those he was working on.
At least five prosecutors were contacted for their comments over the matter. None of them wanted to be named in this report.
One of the senior prosecutors said, "He [Ali] worked against the interest of the prosecution and in favour of an accused. That's why he has been withdrawn."
He added that the chief prosecutor had gone to Rajshahi and that on his return to Dhaka, he would inform the matter to the law minister for further action.
"What he [Ali] did was unethical and professional misconduct. The Bar Council and the government should take stern action against him," said another prosecutor.
Two other prosecutors said they were aware of the order but did not know the reason.
Ali told The Daily Star he received the letter yesterday and that he would take steps after talking to the chief prosecutor.
About the allegation, he said a group of prosecutors had brought the allegation out of professional jealousy.
In March and June 2014, prosecutor Tureen Afroz filed complaints against Ali of professional misconduct.