Police seek to sue Farhad Mazhar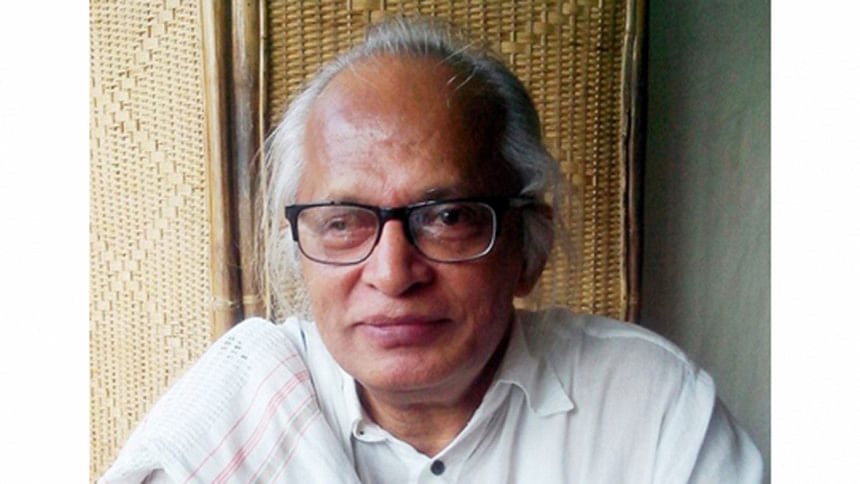 Detectives yesterdayasked for permission to sue Farhad Mazhar and his wife Farida Akter on charges of faking the writer's abduction and giving false statementsto a court and police.
They also submitted the final report in the case Farida Akter filed with Adabor Police Station over the alleged abduction ofthe writer and poet.
The probe found that the abduction was a drama staged by Farhad in an attempt to get money from his family members. 
Inspector of Detective Branch of police Mahbubul Haque, who investigated the case, submitted the report before the Court of Chief Metropolitan Magistrate in Dhaka yesterday.
Metropolitan Magistrate Khurshid Alam will decide on December 7 whether legal action will be taken against the couple.
The statement given by Farhad Mazhar and his wife Farida Akter to magistrates and police was false and fabricated, said the investigation report.
The couple should be sued for their misleading and false statement, said the investigation officer Mahbubul Haque.
According to Farhad's account of the event,he woke up early in the morning on July 3 and went out of his Adabor flat around 5:00am to buy some medication for his eye problems from a drug store in front of Suhrawardy Hospital, the officer said.
The writer also claimed that several unidentified men forced him into a microbus when he reached near Shyamoli intersection and blindfolded him.
He was kept on the footwell between two rows of seats on the microbus and hurled abusive words during the journey.
The officer said when Farhad was found on a Dhaka bound bus at Noapara in Jessore, more than 18 hours after his wife said that he had gone missing, he was carrying a bag which had in it ashirt, towel, mobile charger, some cash and other things people usually carry during a journey.
However, no bag was seen with Farhad as he left his building in the footage of security cameras.
The writer claimed that before he was released around 7:30pm near Khulna Shibbari area, the abductors gave him a bus ticket and told him to go back to Dhaka.
But the investigation found that Farhad himself bought the ticket from a counter of Hanif Paribahan and said his name was Gafur.
"Farhad called his wife that day and said he was abducted and the abductors demanded Tk 35 lakh for his release, which was a lie," the officer said.
The case statement of Farida, Farhad Mazhar's judicial statement, statements of witnesses including Archana Rani, one of his employees, and other circumstantial evidence prove that the abduction was "false, fabricated and concocted", he added.