Not serious but threat is there
'Neo JMB' weak for its dead leaders, strong for fugitive ones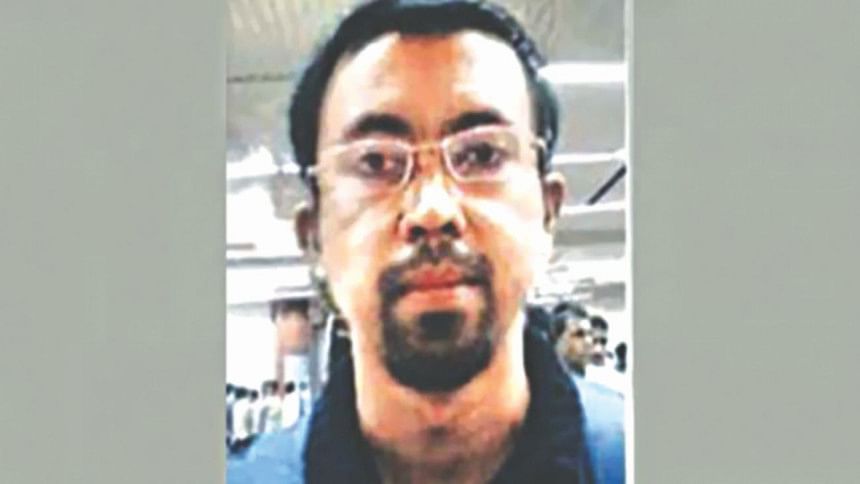 Militant group "Neo JMB" is still posing a security threat as its members are making efforts to carry out suicide attacks individually, said counterterrorism officials.
Law enforcers are worried about possible militant attacks on public gatherings with the militant group shifting its target from non-Muslims, foreigners and law enforcers.
The "Neo JMB", an ultra-radical offshoot of Jama'atul Mujahideen Bangladesh (JMB), lost much of its organisational strength in the last one year following the killings of its chief coordinator Tamim Ahmed Chowdhury and many other key leaders in anti-militancy drives.
It had posed a major security threat under the leadership of Bangladeshi-Canadian Tamim. The charismatic militant leader managed to recruit many disgruntled leaders and activists of JMB and English-medium educated youths.
Top JMB leaders Sarwar Jahan Manik alias Abdur Rahman and Dr Nazrul Islam, who were not happy with the then JMB chief Saidur Rahman, formed a separate faction in 2014, with Sarwar taking the helm.
Tamim approached the two leaders at a time when the faction was facing a severe fund crunch. He set up "Neo JMB" on September 23, 2015, reportedly inspired by global terror outfit Islamic State.
He also managed sufficient fund for the organisation and played a key role in drawing up the plan and carrying out the terrorist attack at the Holey Artisan Bakery in the capital's Gulshan on July 1 last year. The attack left 20 hostages, including 17 foreigners, dead.
Tamim came to Bangladesh on October 5, 2013. It took him around a year to plan the café attack and execute it, officials said.
Following the attack, law enforcers were desperately trying to trace the masterminds and other "Neo JMB" militants. They discovered a militant den in the city's Kallyanpur on July 26 last year where nine militants were killed and one was arrested during a raid.
Just a month later, counterterrorism officials spotted Tamim in a Narayanganj militant den where he along with two of his associates was killed on August 27.
The Police Bureau of Investigation (PBI) was tasked with the investigation into the Narayanganj raid. It is yet to submit the probe report.
Ahsan Habib Palash, special superintendent (Specialised Investigation and Operation Division) of PBI, said it would take more time to submit the probe report as investigators were yet to find any clue in the case.
Counterterrorism officials said the death of Tamim hit the "Neo JMB" leadership hard as it not only stopped the recruitment of youths from well off families into the militant group, but also scaled down the supply of fund.
Although some militant leaders tried to reorganise the group, they failed to do so due to continuous anti-militancy drives.
According to law enforcers, Tamim had instructed Major (retd) Jahidul Islam to look after the group's organisational activities with the help of Aslam Hossain Rashed alias Rash. During that period, Sarwar played a key role in looking after the financial transactions and recruitment of the "Neo JMB".
But Jahidul was killed on September 2 last year in the capital's Rupnagar while Rash went into hiding after law enforcers raided two Gazipur militant hideouts on October 8. Nine suspected militants were killed there during the raid.
Sarwar died on the same day after he jumped from a five-storey building in Savar during a raid by the Rab. Rash, a close aide of Tamim, was arrested in Naogaon on July 28.
On December 24 last year, law enforcers traced a militant hideout in the capital's Ashkona. Two suspected militants were killed there, but one Maynul Islam Musa managed to flee.
After that operation, counterterrorism officials came to know that Musa had taken over as the "Neo JMB" chief.
Under Musa's leadership, the militant group was desperately trying to revive it. He set up militant dens at different parts of the country, keeping its members there in small groups. He also stockpiled powerful explosives in the dens, virtually turning those into "bomb factories".
Young "Neo JMB" leader Ahmed Azwad Imtiaz Talukder alias Omi and another militant Mahmud Hasan were arrested in Comilla on March 7 this year when they were carrying bombs to Dhaka to launch an attack.
Gleaning information from them, counterterrorism officials busted militant dens and "bomb factories" in Chittagong, Sylhet, Moulvibazar, Jhenidah, Chapainawabganj and Rajshahi.
Musa was killed during a raid on a Moulvibazar militant hideout on April 1.
Later, Basharuzzaman Chocolate took over the "Neo JMB" leadership, but he was also killed in an anti-militancy drive in Shibganj of Chapainawabganj on April 26.
Around 69 militants have been killed in 23 anti-militancy drives across the country since the Gulshan café attack.
Counterterrorism officials claimed some third tier "Neo JMB" leaders, including Ayub Bachchu, Shakil and Archar, were trying to capture the top position of the group. Besides, a rift developed in the group as one Hadisur Rahman Sagor demanded the top position.
Monirul Islam, chief of the Counter Terrorism and Transnational Crime unit of Dhaka Metropolitan Police, said they successfully destroyed the group's organisational capacity.
"No country in the world can rule out the possibility of a militant attack. If any dedicated 'Neo JMB' member wants to carry out an attack, he might go for it individually. But the group can't launch any major attack now as its organisational strength has been reduced and the supply network has been hit," he told The Daily Star.