'Shootout': 'Drug dealer' killed in Cumilla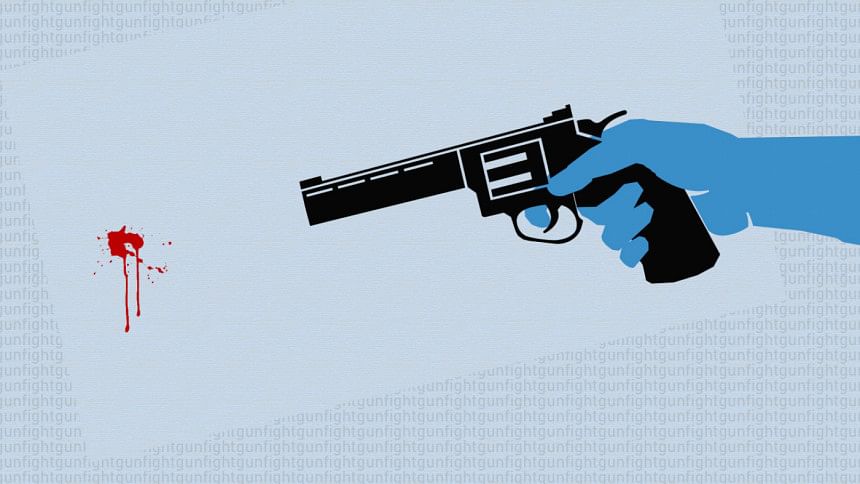 A suspected drug dealer was killed in a "gunfight" with police early yesterday.
Jakir Hossain alias Kala Jakir, 36, of Shashon Gachha area, was killed in Palpara Bridge area of the city around 1:45am, said Abu Salam Mia, officer-in-charge of Kotwali Model Police station.
He added that a team from the police station raided the area after being tipped off about the presence of drug dealers.
During the drive, the suspected drug dealers started shooting at policemen, who retaliated with gunfire. After the suspects fled the scene, the bullet-hit body of Jakir was found at the scene, the OC said.
Police recovered a firearm and 1,200 Yaba pills on him, he claimed.
Jakir was accused in multiple criminal cases, Salam said.