Quader moved to cabin from ICU at S'pore hospital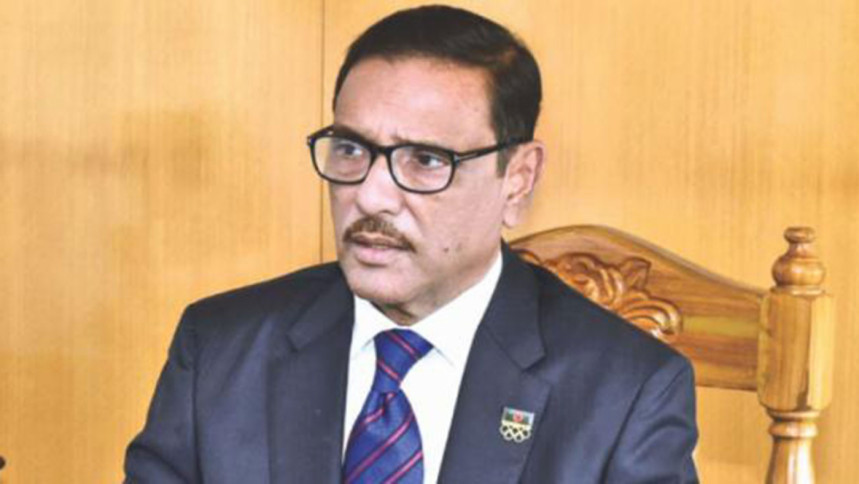 Awami League General Secretary Obaidul Quader was shifted to a cabin from the ICU at Singapore's Mount Elizabeth Hospital yesterday after his condition improved further.
"He is doing well," said Prof Dr Abu Nasar Rizvi of Bangabandhu Sheikh Mujib Medical University (BSMMU).
"Doctors are preparing to conduct a bypass surgery next week," said Rizvi, who accompanied Quader to Singapore.
His condition has been improving gradually over the last few days. The road transport and bridges minister was able to walk on Monday.
Quader was admitted to BSMMU on March 3 following breathing complications. But tests revealed three blockages in his coronary artery.
The next day, he was flown to Singapore for treatment at the Mount Elizabeth Hospital.
Cardiothoracic surgeon Dr Sivathasan Cumaraswamy, a member of the medical board treating Quader, also briefed his family members about his improvement.