Mob beats 4 'robbers' to death in Feni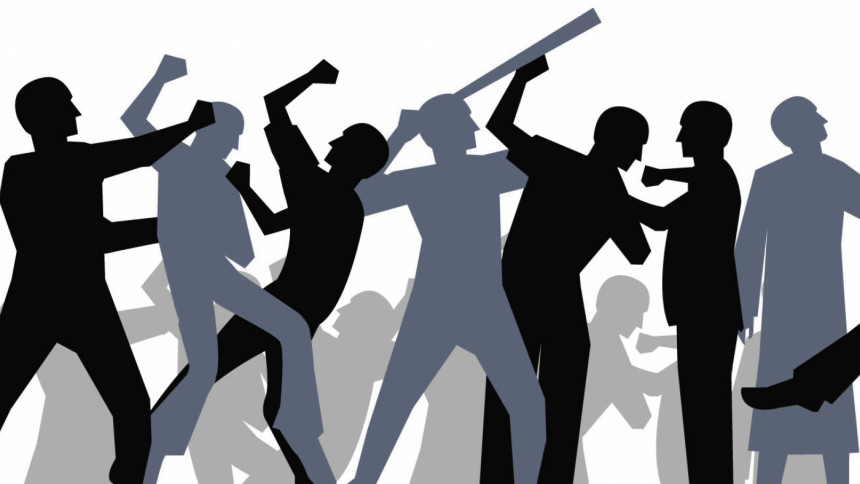 A mob beat four suspected robbers to death in Daganbhuiyan upazila of Feni early yesterday.
The dead are Monir Hossain, 28, Mohiuddin Sohag, 30, Saiful Islam, 35, and Sheikh Rassel Kalu, 30, all hailing from Feni. Another suspected robber -- Noor-e-Alam -- was also injured during the mob beating, said police.
According to locals, a group of robbers broke into a house in Uttar Alipur village of Daganbhuiyan upazila and looted valuables. Before the robbers could flee, residents of the house started shouting, alarming the neighbours.
At one point, locals held the robbers and beat them indiscriminately, they added.
Saleh Ahmed Pathan, officer-in-charge of Daganbhuiyan Police Station, said they sent a team to the scene hearing the incident.
The injured "robber" was sent to Daganbhuiyan Upazila Health Complex and later shifted to Feni Sadar Hospital, the OC added.