Ershad taken to ICU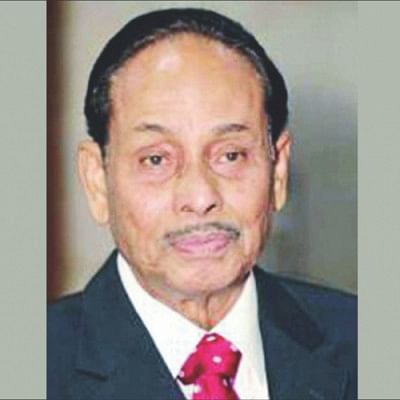 Jatiya Party Chairman HM Ershad, who has been suffering from multiple health conditions for about nine months now, was admitted to the Combined Military Hospital (CMH) in Dhaka yesterday.
"He is undergoing treatment for acute knee pain, liver complications, low hemoglobin, and high bilirubin," said Ershad's Press Secretary Shunil Shuvo Roy.
"Condition of the 89-year-old politician was slightly better now. He has been put on sedatives at the ICU," GM Quader, acting chief of JP, told this paper at 9:15pm yesterday.
Since formation of the current parliament following the December 30 national election, Ershad, who is the current leader of the opposition, could attend the maiden session only once.
He could not attend any of the subsequent sessions due to various physical ailments.
The five-time MP flew to Singapore's National University Hospital for medical treatment on January 20 and returned to the country on February 4. Since then he had been vis-iting CMH regularly for health check-ups, said Shunil.
He was last seen at a public gathering in May when he attended an iftar mahfil ar-ranged by his brother GM Quader at hotel The Westin in Dhaka.
Quader has sought blessings for Ershad's quick recovery in a JP statement.