Freeze, attach DIG Mizan's properties
Court orders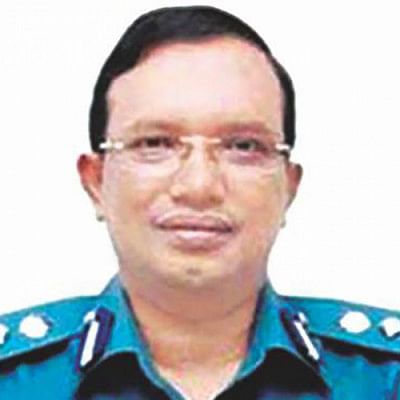 A Dhaka court yesterday ordered the authorities to freeze and confiscate all the moveable and immoveable properties of Deputy Inspector General of Police (DIG) Mizanur Rahman.
Judge KM Emrul Kayesh of the Senior Special Judge's Court passed the order following an application submitted by the Anti-Corruption Commission Director Md Monjur Morshed.
In the application, the ACC director sought permission to freeze and confiscate the properties of DIG Mizan.
The properties include a Fixed Deposit Receipt (FDR) of Tk 10 lakh with City Bank Ltd's Dhanmondi branch; three flats located at Uttara, Segunbagicha and Bailey road; three plots of five, seven and a half, and five kathas located in Savar and Joar Sahara; and two shops in Gulshan.
Mahmud Hossain Jahangir, special public prosecutor of ACC, told The Daily Star that ACC made an inquiry into the illegal wealth of DIG Mizan and found these movable and immovable properties that have been amassed through illegal means.
In the ACC's application to the court, the anti-corruption watchdog mentioned that if the court did not allow them to freeze and confiscate DIG Mizan's assets, he might transfer the properties and launder the money.
Hearing the plea, the court ordered the manager of the City Bank Ltd and Inspector General of Registration (IGR) of Dhaka district to freeze DIG Mizan's FDR and flats, plots and shops respectively.
DIG Mizan, who is facing ACC probe over allegation of amassing wealth illegally, recently alleged that ACC's enquiry officer Director Khandaker Enamul Basir took Tk 40 lakh as bribe with a false promise of exonerating him of all charges.
ACC began its probe in May, last year.
DIG Mizan came under the scanner in January last year when he was accused of forcibly marrying and torturing a woman. He was withdrawn from his post at the Dhaka Metropolitan Police on January 9, last year.
He had also implicated her in a false case in which she was arrested and remained in jail for three weeks.
Earlier on June 18, this year, Home Minister Asaduzzaman Khan said that the process of taking action against DIG Mizan was underway.
"No one is above the law," the minister said while talking to reporters after an event organised by his ministry.