Bribery case: ACC approves charges against Mizan, Basir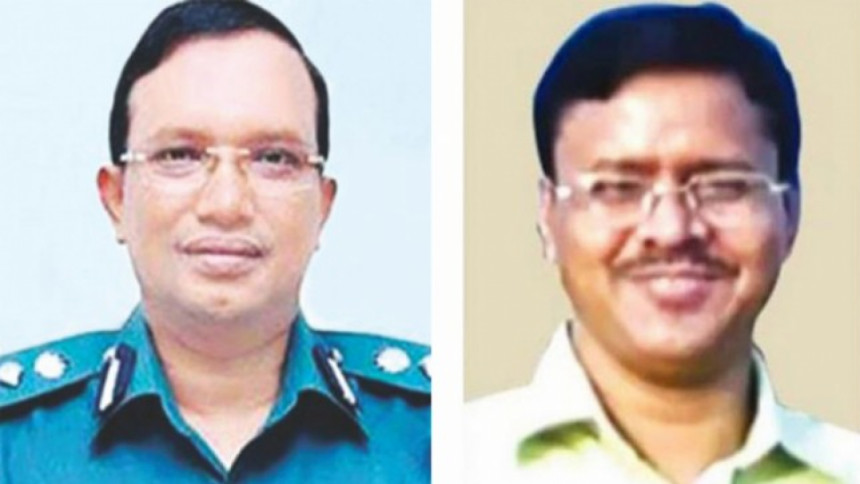 Anti-Corruption Commission today approved charges against suspended DIG Mizanur Rahman and ACC Director Khandaker Enamul Basir in connection with a bribery case.
The allegations brought against the top government officials have been proved authentic and thus the anti-graft body has given the approval, said Pranab Kumar Bhattacharya, public relations officer of the ACC.
A charge sheet will be placed before the court within a very short time, Pranab told The Daily Star this evening.
Abusing power, Basir has taken Tk 40 lakh as bribe with a false promise of exonerating Mizan of the charges of bribe transaction case. Besides, Mizan has given Tk 40 lakh as bribe to Basir with a motive to influence him for taking the investigation report in his [Mizan] favour and both the allegations have been proven authentic, the PRO said.
On July 16, 2019, ACC Director Sheikh Mohammad Fanafilya filed a case with its Dhaka district coordination office-1 under the Money Laundering Prevention Act against its suspended Director Khandaker Enamul Basir and suspended Deputy Inspector General (DIG) Mizanur Rahman for exchanging Tk 40 lakh as bribe.
A private television channel earlier aired a report in which DIG Mizan alleged that Basir took a bribe of Tk 40 lakh from him for clearing him from a graft allegation.
Following the report, the ACC formed a three-member committee, led by ACC Secretary Dilwar Bakth to investigate the matter and asked it to submit a report by next day of the investigation.
Later, the ACC suspended Basir after analysing the probe report on June 12.
However, soon after the allegation brought against him, Basir has been denying it and saying that "DIG Mizan has provided a record to the television channel by copying my voice deliberately."
The ACC formed a three-member probe body headed by Fanafilya, a director of the ACC to find out the authenticity of exchanging the bribery allegation.
In May last year, the ACC launched an enquiry into the alleged accumulation of illegal wealth by Mizan, who came to spotlight after his marital scandal. He was later withdrawn as additional commissioner of Dhaka Metropolitan Police.
The ACC had tasked Basir with the enquiry into Mizan's wealth.
Mizan was withdrawn on January 9, 2018, following allegations of threatening a female news presenter of a private television channel. He reportedly picked up a 25-year-old woman in July 2017 and forcibly married her.
On April 25 last year, the anti-graft watchdog had summoned Mizan and quizzed him for about seven and a half hours over the allegation.