DU expels 67 for various offences
They were involved in exam fraud, drug abuse, possession of illegal arms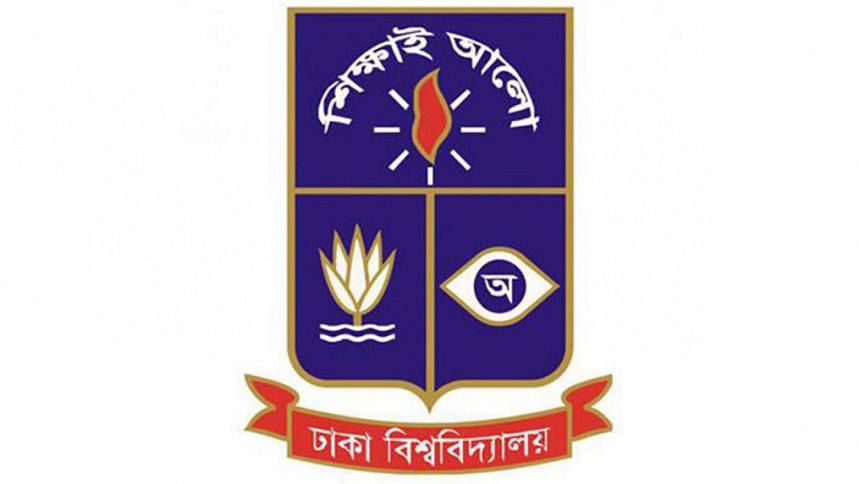 Dhaka University last night expelled 67 students over their involvement in admission test forgery, drug abuse and possession of illegal arms, said a DU press release. 
The students had earlier been asked to show cause within seven days as to why they should not be expelled. Since the explanations provided by them did not satisfy the authorities, they expelled the students following recommendations of the university disciplinary board, the press release said. 
Of the students, 63 were allegedly involved in question leak and digital forgery, while the rest possessed illegal arms and abused drug. Police last year had pressed charges against the 63 in a case filed over forgery in admission tests. 
The DU syndicate also suspended nine other students for their involvement in digital forgery and admission through illegal means, and 13 students on charges of mugging on the campus. These suspended students will also be served a show-cause notices to explain within seven working days why they should not be expelled. 
Two students were suspended for six months for attacking two journalists on the campus on September 23 last year. Besides, 30 students of the university were given different forms of punishment for adopting unfair means during different internal examinations of the university. 
In another development, the DU authorities relieved assistant Proctor Lutful Kabir from administrative and academic duties following allegations of forgery in his PhD thesis. A three-member probe body, headed by Pro Vice-Chancellor (Education) Prof Nasreen Ahmad, was formed in this regard and it was asked to submit a report within eight working weeks. 
On January 31 last year, the DU expelled three students for their links to a digital forgery gang and 12 others who got admitted to the university through forgery in 2017. The three are Mohiuddin Rana, student of physics and ex-assistant secretary of the BCL central committee; Abdullah Al Mamun, student of applied chemistry and chemical engineering and also leader of the BCL's Amar Ekushey Hall unit, and Navid Anjum Tonoy, student of geography and environment. They were arrested hours before the university's "Gha" unit admission test on October 20, 2017. 
Later, a case was filed with Shahbagh Police Station in this connection. The Criminal Investigation Department of police probed the case and pressed charges on June 23 last year against 125 people, including Rana, Mamun, Tonoy and the 63 now-expelled students. 
The CID arrested 47 of the 125 accused, including the alleged mastermind Alip Kumar Biswas, a suspended assistant director of Bangladesh Krira Shikkha Protisthan. 
The 78 other accused are absconding. The main four accused, including Kumar, are now on bail. Police tracked down the gang members following a series of arrests since October 2017, when investigators raided two dormitories hours before the "Gha" unit admission test. 
In its investigation, the CID found that the questions were leaked mainly in two ways: from a printing press on Indira Road in the capital the night before the exams and through digital devices minutes before the tests began. 
Admission seekers were given the answers via ear-pieces a few minutes into the exams. 
The investigators said the gang also struck deals with government job aspirants and public university admission seekers in exchange for hefty sums and helped many cheat their ways into universities and government offices.