'Drug dealer' killed in 'gunfight'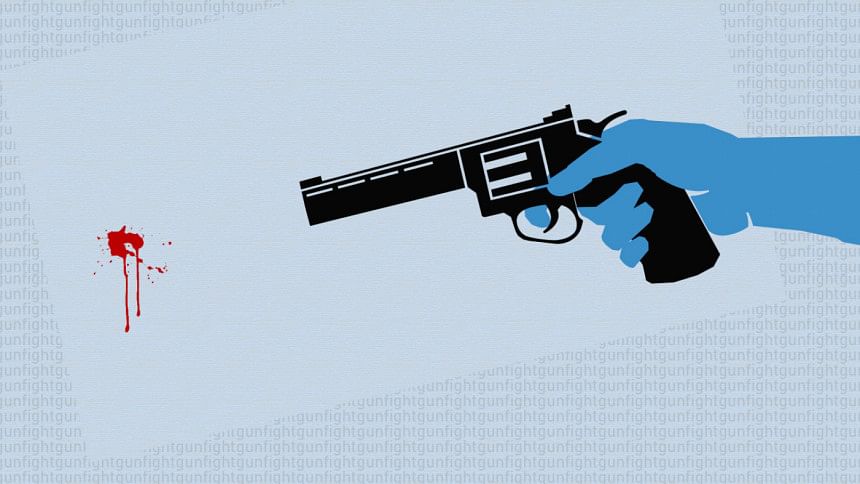 A suspected drug peddler was killed in a "gunfight" with police at Teknaf upazila in Cox's Bazar early yesterday.
The dead Mohammad Hossain, 39, of the upazila's Whaikhyang union, was arrested two hours before the "gunfight", said police.
Prodip Kumar Das, officer-in-charge of Teknaf Police Station, said at least six drug related cases were filed against Mohammad.
On information that a large consignment of yaba was stored in Whaikhyang, a police team, along with Mohammad, raided the area. As soon as they reached there, a group of drug peddlers opened fire, forcing the law enforcers to retaliate, the OC claimed.
During the "gunfight", Mohammad sustained bullet injuries. He was rushed to Teknaf Upazila Health Complex. Later, on duty doctors referred him to Cox's Bazar General Hospital where he died around 3:00am, the OC further claimed.
The body was sent to Cox's Bazar General Hospital morgue for autopsy.
Police also claimed to have recovered two locally made guns, nine bullets and ,2000 pieces of yaba pills.
The Daily Star, however, could not independently verify the police claims.
Two cases were filed with Teknaf Police Station in this connection.