Ctg Liquor Haul: Port, Customs at odds over storage
Offloading yet to begin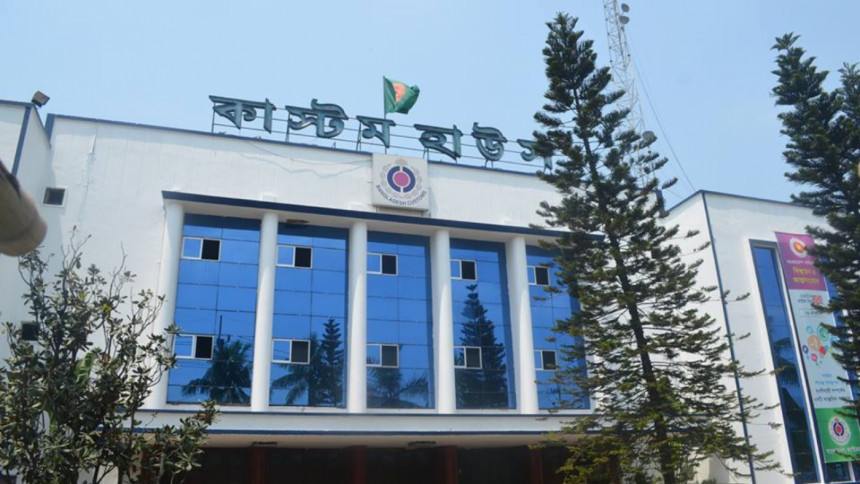 The Chattogram Customs House has yet to start making an inventory of the consignments seized at the port on July 23 on charge of containing large quantities of foreign liquor. 
Officials said the offloading from the vessels has not begun in nine days as the customs house and Chattogram Port Authorities failed to agree on where to store the goods.
The customs house wants the goods stored at a port shed while the port wants them at the Customs Auction Shed. Both parties have been saying that there is no room at their disposal.
There is also a disagreement over which department should shoulder the responsibility of carrying the goods from the vessels, officials said.
After detecting the presence of contraband goods, the customs authorities stopped the unloading of goods from the MV Qi Xia Shan.
The vessel was then asked to leave the port jetty and was anchored at a jetty of Kafco on the bank of the Karnaphuly.
Of the three barges carrying a part of the cargo unloaded from the MV Qi Xia Shan, one is anchored at a port jetty while rest are in Banglabazar Ghat area, according to officials.
A day after the liquor was detected, the customs sent a letter to the port authorities urging them to unload the cargoes for a physical examination needed to make an inventory.
In reply, the port authorities on Monday asked the customs to unload the goods with the help of the shipping agents.
"How can we do that without the logistics?" Kundu said.
The goods cannot be kept at the auction shed which is meant only for the auction-able goods.
Contacted, CPA Member (admin) Zafar Alam said the port was not related to cargoes seized by the customs and would not store them.
Meanwhile, two Chinese officials of the Bangladesh-China Power Company Limited met customs officials on Monday and admitted that they brought the liquor and some food items without mentioning those in the import documents, Kundu said.
He added that action would be taken under customs rule for bringing foreign liquor without prior announcement.