A city father who left his mark
It's time to fulfil mayor Annisul's dreams
Thank you mayor Annisul Huq for showing us what a city father could do if he had the vision, capability and resolve to improve a city. Sad that you died too early and too suddenly. Tomorrow will be a year since you left us, while on the path to make your dream come true.
When Annisul decided to run the Dhaka mayor election with tall promises, some might have thought these were his wishful thinking, election pledges to be forgotten soon, rhetoric of a TV performer par excellence because the task he outlined looked politically unassailable.
But then he came and against all odds made the changes. For example, he clashed against the mighty truckers at Tejgaon who would completely choke a vital link road to use it as a parking lot.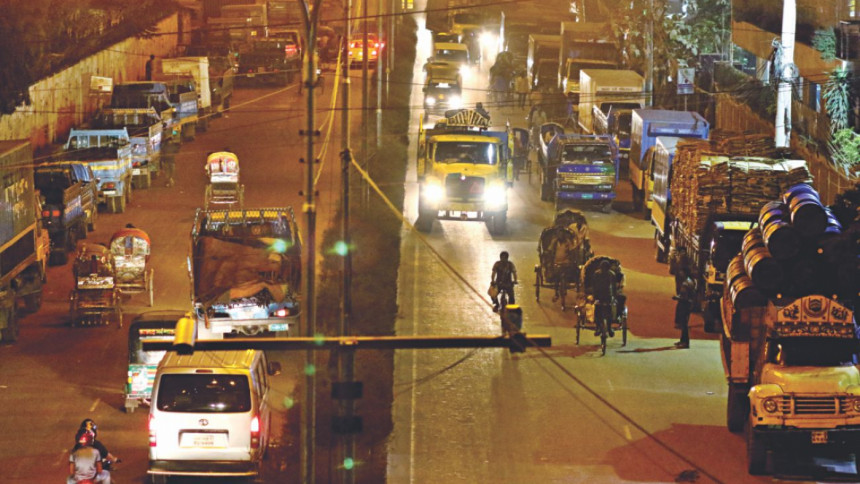 The images are still vivid in the mind. As he went there with police and Rab men, the truckers actually hemmed him inside the union office. It was a tense and chaotic, almost violent situation. As we called him from office, Annis in his usual courtesy picked the call even in the midst of the virulent situation: "I will remove this truck stand, no matter what. They think they can intimidate me? I will show them what I can do."
And he showed. The truck stand was removed, opening a route that helped ease traffic movement on the east-west direction to some extent.
He was a visionary and thought a lot about traffic congestion. "We need more public transport," he would often say, adding it was to be done "at any cost."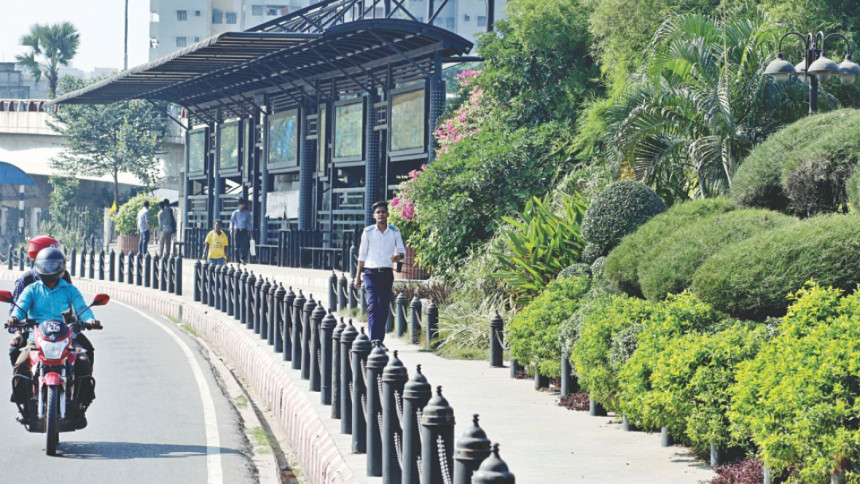 His proto model started in Gulshan-Banani area with Dhaka Chaka, a circular bus service, that gave a big relief to commuters and also removed the chaos and rage that ran high owing to a number of transport owners.  Bringing the bus service under one umbrella removed all that.
And he wanted to introduce 4,000 buses in the city. Sadly, he could not and with his death the project has moved at a snail's pace.
Huq assumed office on May 6, 2015, and remained the leader for two-and-a-half years, which was only half of his term. His demise cast a spell of sadness on his co-workers who shed tears remembering the colourful personality.
"All creative work came to a standstill after his death. Now the DNCC is continuing with routine works and trying to finish the half-done works," said Councillor (ward-11) Dewan Abdul Mannan.
"[Annisul] Huq could motivate and engage everyone. He was like a banyan tree and now we feel that we do not have any guardian," Mannan went on.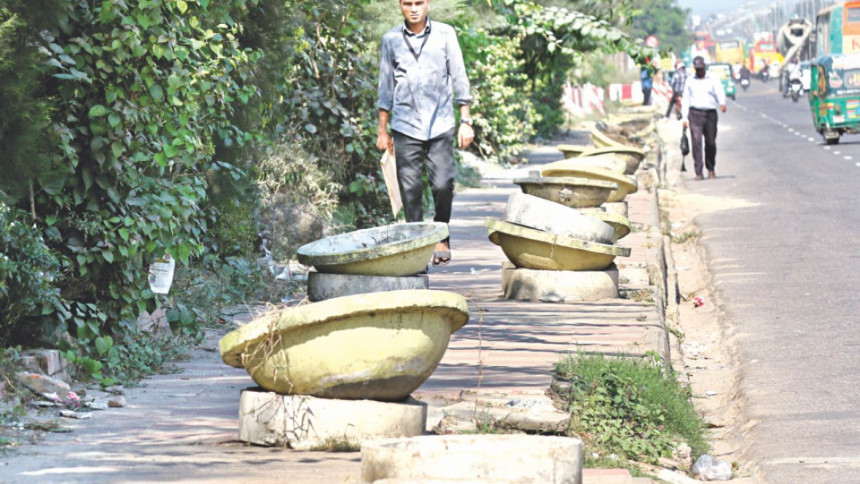 "It is unfortunate that we had a mayor like Annisul for such a short period of time. He changed our neighbourhood with dynamic development work," said Fatima Urmee, a resident of Mirpur-12.
Tushar Ahmed, a resident of South Kafrul, said there was a time when they could not stand around Taltola Bus Stand as 10 garbage containers used to be haphazardly placed on the busy street.
"Like a magician, he [Annisul Huq] acquired a parcel of land in Parad Square nearby and set up a transfer station there. Now the road remains clean," he told this paper.
Huq set up around 50 secondary transfer stations across DNCC to improve garbage management. He took various steps to turn the city greener, cleaner and free of traffic congestion.
His works resulted in removal of unauthorised billboards, discontinuation of illegal car parking at bus stands in Gabtoli, Mohammadpur, Mohakhali and Kalyanpur areas.
DNCC planted trees on the median strip of Tejgaon's Satrasta road and renovated a public toilet by it. Now commuters are no longer afraid to use the road, which not so long ago was frequented by drug peddlers.
Some truckers, however, are seen parking their vehicles on the road these days.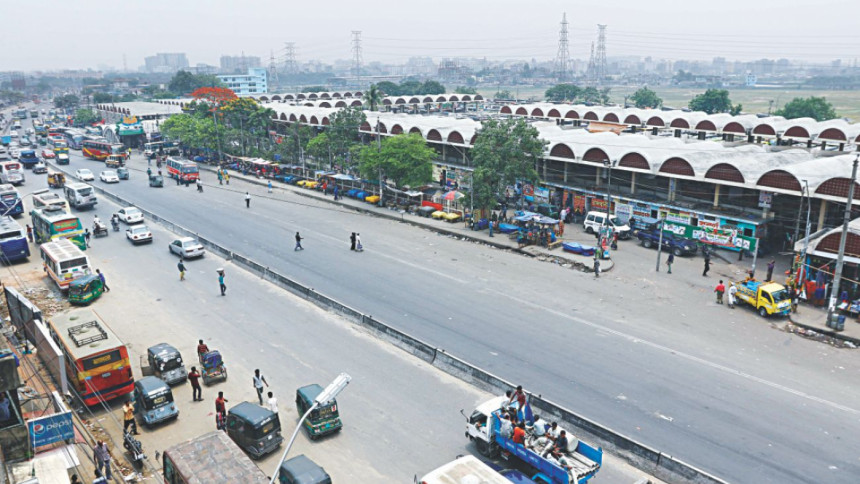 Apart from his signature work "Dhaka Chaka", Huq deployed authorised rickshaws in Gulshan, Banani, and Niketon. He took initiative to construct 23 U-loops from Satrasta to Joydebpur, Gazipur for smooth passing of traffic but the project could not proceed much following his demise. Now a revised project for constructing 11 U-loops is awaiting the planning commission's approval. 
The tech-savvy mayor wanted to reach city dwellers through a mobile app, said Iqbal Habib, joint secretary at Bangladesh Poribesh Andolon (BAPA).
"He planned to launch the app through which citizens could lodge their complaints with DNCC," he said adding that the app developed by Bangladesh University was now out of use.
Huq sent proposals for projects similar to the Hatirjheel: Jalnisharga at Diabari mouja, Kalyanpur Water Park comprising Kalyanpur Ka, Kha, Ga and Gha canals and water bus service connecting Hatirjheel, Norai khal and Balu river.
An initial plan was sent to the Prime Minister's Office but it did not proceed after Huq's death.
Huq managed to move relevant organisations to recover the city's canals but things were stalled after he fell ill. The late mayor worked with several organisations to promote roof gardening, said a DNCC official.
He had a target to plant 500,000 trees within his tenure but could plant around 70,000, he said.
Huq employed consultants to modernise 24 parks in Dhaka and approved designs of three parks: two in Banani and one in Mohammadpur, according to Iqbal. Despite delay, the modernisation work was going on, said the BAPA official.
Annisul worked to construct new roads, modernise footpaths, and develop a proper drainage system in Gulshan-Banani-Baridhara areas. He ensured the pavements remained free of illegal occupation.
He started a Tk 1,026 crore project to build new roads, footpaths and drains in others areas including Mohammadpur, Mirpur, Pragati Sarani, Karwan Bazar and Rampura. The works are undergoing at present.