Cigarette butts cause 13.55pc fire incidents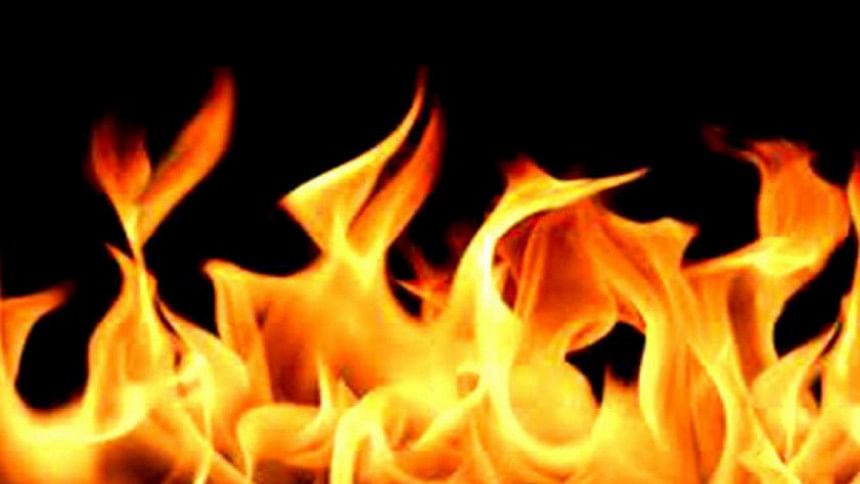 Smoking causes cancer, heart diseases and lung problems -- such warnings found on cigarette packets are known to all.
But do you know that cigarettes, apart from being so harmful for your health, have also become a top reason for causing damage to houses and other properties in the country?   
Fire department gives startling data: out of over 18,000 fire incidents in Bangladesh last year, 2,453 were caused by burning cigarettes.
It means fire from thrown out cigarette butts accounts for 13.55 percent of the total fire incidents, making it the third largest cause of fire, according to an inspection report of Bangladesh Fire Service and Civil Defence (BFSCD).
On a yearly basis, fire incidents caused by cigarettes have remained almost the same in the last five years. In 2013, burning cigarettes caused around 14 percent of the fire incidents that year.
Last year, the highest number of fire incidents were caused by electrical short circuits followed by burner fire, said the BFSCD.
Talking to The Daily Star, fire officials say public awareness would significantly bring down the number of fire incidents caused by cigarettes.
"Public attitude is the main reason for fire sparked from lit cigarettes. Most of the smokers drop lit cigarette butts here and there," said BFSCD Director General Brig Gen Ali Ahmed Khan.
Smoking in public is prohibited but this ban is blatantly overlooked, he said.
"That's why people smoke almost everywhere ... the worrying thing is that many of them remain completely oblivious to the risk from burning cigarettes," Ali said.
The inspection report said fire originated from cigarettes caused damage worth  over Tk 15 crore last year.
Around 37 percent fire incidents were caused by electrical short circuits while burner fire was responsible for 23.4 percent.
Motahar Hoshan Khan, president of Electronics Safety and Security Association of Bangladesh, said, "It is possible to lower the number of fire incidents if electrical equipment is inspected periodically.
"Developed countries maintain this practice regularly. We should introduce this system here," he told this newspaper.
According to the fire department, the number of fire incidents is gradually increasing in the country. As many as 5,376 fire incidents happened in 1996. It became 18,105 last year.
As usual, the amount of losses from such incidents is already on the rise. In 1996, the damage was worth of Tk 63.69 crore. Last year, it jumped to Tk 257.45 crore, the report said.
Fire officials stressed on taking precautionary steps for fighting fire.
They said usually in Bangladesh fire incidents become frequent during the winter and the poor and working class people are the major victims.
"If we remain aware about this very small but crucial issue, we can change things dramatically," added Ali.