Chinese national held with 2.8kg gold at Ctg airport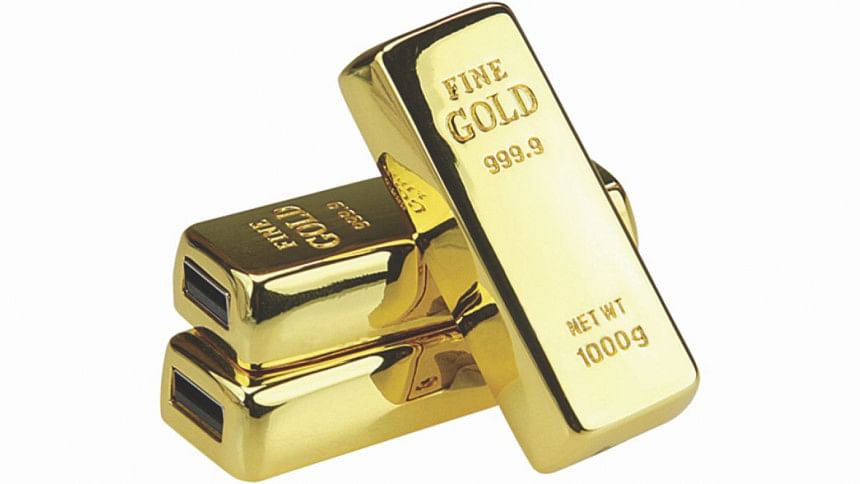 A Chinese citizen was held with 24 gold bars, weighing around 2.8 kilogrammes, at Shah Amanat International Airport in Chattogram yesterday.
Fan Ronggui, 30, a passenger of flight no. DG-148 of a Biman Bangladesh flight from Dubai, was detained with gold worth Tk 1.20 crore found inside a rechargeable light after he landed at the airport around 7:10am, said Nuruddin Milon, deputy commissioner of Customs House.
Fan Ronggui has come to Bangladesh 42 times from Muscat, Dubai and Sharjah since January 2018, he added.
"We have seized his mobile phone to collect information on whether he was a member of any international smuggling group," said the commissioner.
The recovered gold will be deposited to the Bangladesh Bank, he said, adding that the detainee was handed over to Patenga Police Station and the process of filing a case against him was underway.
Earlier on March 24, two Chinese men were arrested at Hazrat Shahjalal International Airport (HSIA) on charges of trying to smuggle 96 gold bars, weighing about 11kg, into the country.
Ruan Jinfeng, 48, and Yonggang Zu, 45, were caught hours apart at the airport's green channel with the gold bars hidden inside portable lights.
Earlier on March 13, a preventive team of Dhaka Customs House seized 48 gold bars and detained two Chinese nationals at the HSIA.
The arrestees Chen Jifa, 29, and Ding Shousheng, 35, came to Dhaka on an Air Arabian flight, said customs officials.