3 Years into Tonu Murder: No progress yet in investigation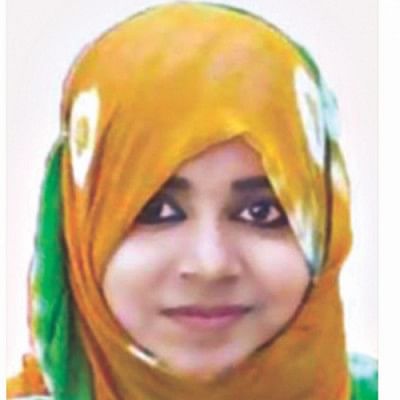 Three years have gone by and there is still no headway in solving the mystery behind the murder of Victoria College student Sohagi Jahan Tonu.
Expressing frustration over the lack of initiatives by the investigation agency, the family has cast doubts of getting justice as Criminal Investigation Department (CID) stopped communicating with the family and responding to their phone calls a year ago.
"It seems the murder is deliberately being covered-up," said Tonu's mother Anwara Begum.
"It has been a year since CID ASP Jalal Uddin Ahmed spoke to me. I have tried to contact him several times over the phone, but he didn't answer," she alleged.
Anwara said the stress of their daughter's murder has taken on a toll on Tonu's father, Yaar Hossain.  He is not physically well.
"Our hopes of getting justice are dimming as time passes," said Anwara.
"I want to meet Prime Minister Sheikh Hasina as she is our last hope for getting justice."
Jalal of CID, investigating officer of the murder case, recently said that they were trying to match DNA samples with suspects. He declined to make any further comments.
Theater activist Tonu was killed after being raped inside Cumilla Cantonment on this day in 2016. No one has been arrested yet.
The incident led to outrage across the country. Numerous rallies and protests were held demanding punishment of the killers.
Two autopsies at the Cumilla Medical College could not determine the cause of her death though Yaar Hossain, who first spotted the body in a bush, saw that the back of his daughter's head was smashed and there were injury marks on her nose.
The police inquest report did not cite any sign of injury. The report said most of her long hair was cut and her mouth and eyes were closed.
There was a minor cut and blood spots on the upper part of her left ear. There were bruises on the left side of her face and right knee as well.
Tonu's kameez was torn, the report says, without specifying the area.
The victim's family had seen a ray of hope for getting justice after officials from the CID confirmed that Tonu was raped before murdered through DNA tests in May that year. The specimens collected from Tonu's clothes found spermatozoa of three males.
They claimed to have interrogated more than 200 people, including some army men, but to no avail.
The CID officials also claimed to have collected DNA samples from some people, but those did not match with the three DNA samples found on Tonu's clothes.
Kazi Mahtab Sumon, a cultural activist, said, "Tonu was killed in a highly secured place of the country. Who will be responsible -- state, people or judiciary system -- if her family doesn't get justice?"