No arrest in 2 months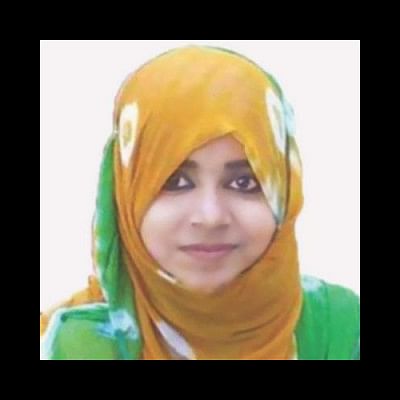 The investigators of Sohagi Jahan Tonu murder case have yet to identify the killers, let alone arresting anyone two months into the incident.
What they could do in these two months was confirming from DNA test findings that the student of Victoria College in Comilla was raped before murder.
The killers and the rapists are still out of the hook. The only demand of the victim's family is immediate arrest of the culprits and fair trial.
Yaar Hossain, Tonu's father, told The Daily Star, "We are disappointed as the killers are yet to be identified in two months.
"We demand immediate arrest of our daughter's killers and highest punishment though proper trial," he added.
A confrontation between the investigators of Criminal Investigation Department (CID) and the doctors at Comilla Medical College, who have conducted the second autopsy on Tonu's body, has meanwhile been going on over sharing the DNA test results.
The DNA test results have revealed that the victim was raped before she was murdered, exposing flaws in the first autopsy that did not find any signs of rape or causes of her death.
The CID officials said they are waiting for the report of the second autopsy, but the three-member doctors' board is saying they would prepare it after going through the DNA test findings.
The board has sought the test results more than a week ago and is still waiting for that.
Dr Kamoda Prosad Saha, head of the board and also the head of the forensic medicine department, told The Daily Star that they would sit upon receiving the DNA test results and prepare the second autopsy report.
Tonu's father Yaar Hossain expressed his frustration over the conformation when both the sides are working to dig out the truth.
He demanded that the second autopsy report be prepared soon to help investigators probe the murder.
The body of Tonu, also a theatre activist, was found in a bush in Comilla Cantonment area on March 20. Her murder sparked a huge public outcry and people from home and abroad demanded justice for the 19-year-old girl.
The report of the first autopsy, which was conduced on March 21, reads, "No sign of forceful intercourse before death was found. The victim was not pregnant. No definite opinion as to the death could be given."
Amid controversy regarding the first autopsy, the body was exhumed on March 30 and the medical board conducted a fresh one.