29 Bangladeshis return home from Libya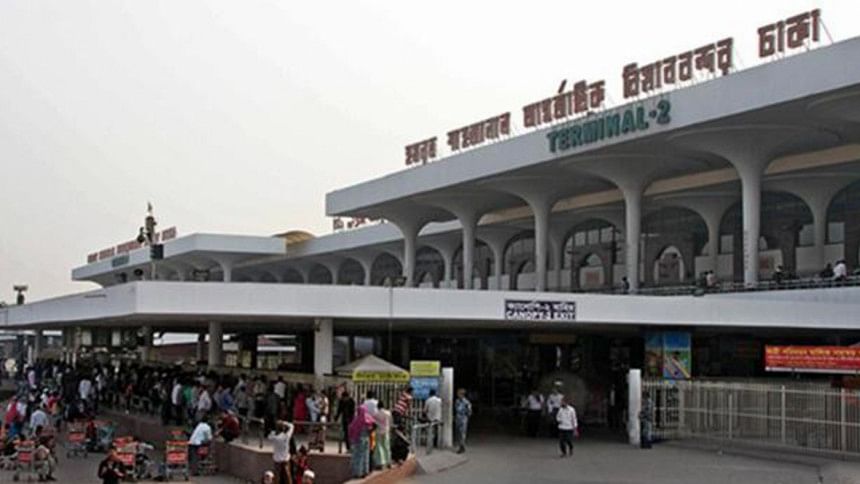 Twenty-nine Bangladeshis, who remained stranded in the turbulent Libyan capital Tripoli and its suburbs, returned home early yesterday.
Assistant Director of the Bureau of Manpower Employment and Training Tanvir Hossain said, "They arrived at the airport [Hazrat Shahjalal International Airport] around 5:00am by a flight of Turkish Airlines."
After verifying their identities, the immigration police released them in the evening, he added.
The government of Bangladesh in association with International Organization for Migration is repatriating the Bangladeshis stranded in Tripoli.
ASM Ashraful Islam, labour counsellor of Bangladesh embassy in Tripoli, said 35 more Bangladeshis were scheduled to arrive in Dhaka today.
Besides, the embassy was working to repatriate over 40 Bangladeshis by this week, he added.
The situation in the civil war-torn Libya turned worse after the Libyan National Army, led by Khalifa Haftar, started an offensive against the internationally recognised Government of National Accord in April.
Bangladesh embassy in Libya announced that it would arrange repatriation of those willing to return home. In response, some 300 were relocated to safe areas in Tripoli.
Of them, some 107, who had shown interest to return home are now being repatriated. Nearly 100 more have recently informed the embassy of their willingness to come home, Ashraful Islam said.
Around 800 Bangladeshi migrants, who were either stranded in the civil-war torn North African country or jailed or fell prey to human traffickers, were repatriated in 2018 and until June this year, he said.