Cease Rohingya persecution
European Parliament to Myanmar army; Canadian PM talks to Suu Kyi, expresses concern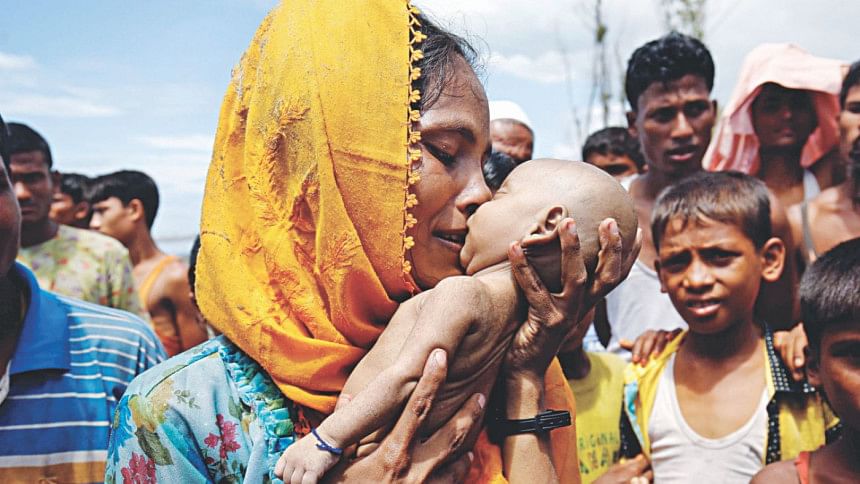 The European Parliament has called upon the military and security forces in Myanmar to immediately cease the killings, harassment and rape of Rohingya people and burning of their homes.
The Myanmar authorities have a duty to protect, without discrimination, all civilians from abuse and grant immediate access to humanitarian aid organisations to all conflict areas and displaced people, the European Parliament said in an urgent debate yesterday.
During the debate styled "Myanmar, in particular the situation of Rohingyas", the members said the Myanmar government and State Counsellor Aung San Suu Kyi should condemn unequivocally all incitement to racial or religious hatred and combat social discrimination and hostilities against the Rohingya minority.
They reminded 1990 Sakharov Prize laureate Suu Kyi that this prize is awarded to those who defend human rights, safeguard the rights of minorities and respect international law.
MEPs also wonder whether the Sakharov Prize could be revoked in cases where laureates violate those criteria after the prize has been awarded."
Earlier on Wednesday, Canadian Prime Minister Justin Trudeau spoke with Suu Kyi to express "deep concerns" over treatment of Muslims and other ethnic minorities in her country.
The phone call followed a chorus of cries for Canada to revoke the honorary citizenship it granted Suu Kyi in 2007, according to a news report of thecanadianpress.com yesterday.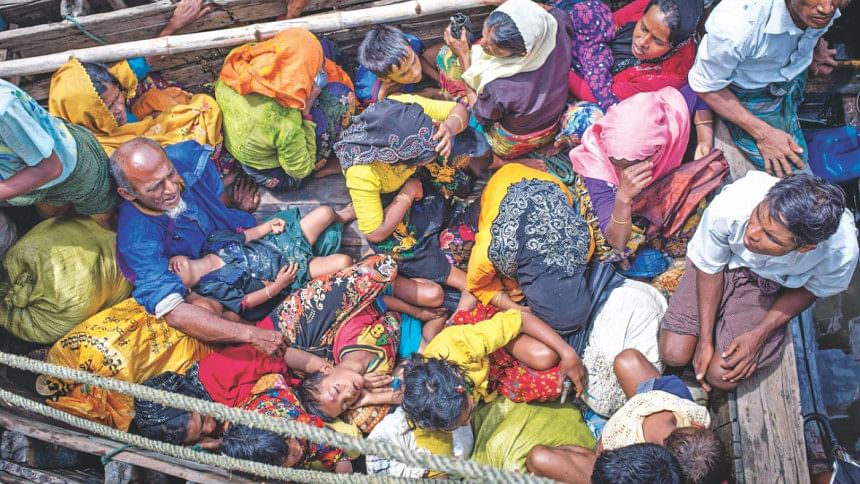 Trudeau stressed to Suu Kyi the urgent need for Myanmar's military and civilian leaders to take a strong stand in ending the violence and promote the protection of civilians and access for the United Nations and humanitarian groups.
Trudeau also underscored "the particular importance" of Suu Kyi's role as "a moral and political leader."
The two discussed "the need to defend and protect the rights of all minorities" and Trudeau offered Canada's support to help build "a peaceful and stable society in Myanmar."
EU High Representative Federica Mogherini taking part in Parliamentary debate on Myanmar yesterday said they are very much aware and concerned about the excesses during the security operations conducted by Myanmar's security forces.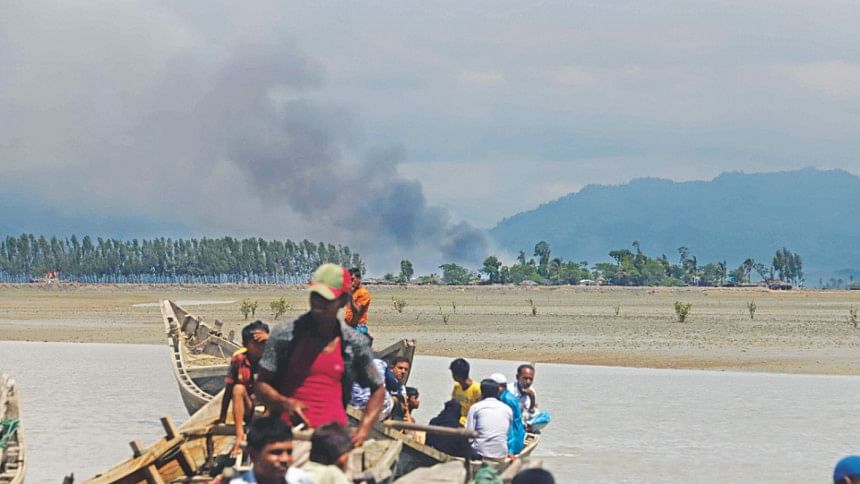 Identifying two immediate priorities, Mogherini said first immediate priority is to "end the tensions, the violence, de-escalate. Violence must stop immediately. Human rights must be respected by all -- but it is very clear, security forces face a special responsibility to refrain from any violence against unarmed civilians."
Second, "humanitarian aid should be brought to those in need, urgently."
Mogherini said Bangladeshi authorities have welcomed the refugees who fled their homes and the international community should not only praise but also support their efforts. 
She said the EU will continue to work with everyone involved to find lasting peace in Myanmar. In this context, she said the recommendations of the final report of the Advisory Commission on Rakhine State, headed by Kofi Annan, are our point of reference.