Sohel Mahfuz: A Valued hand for 'Neo JMB'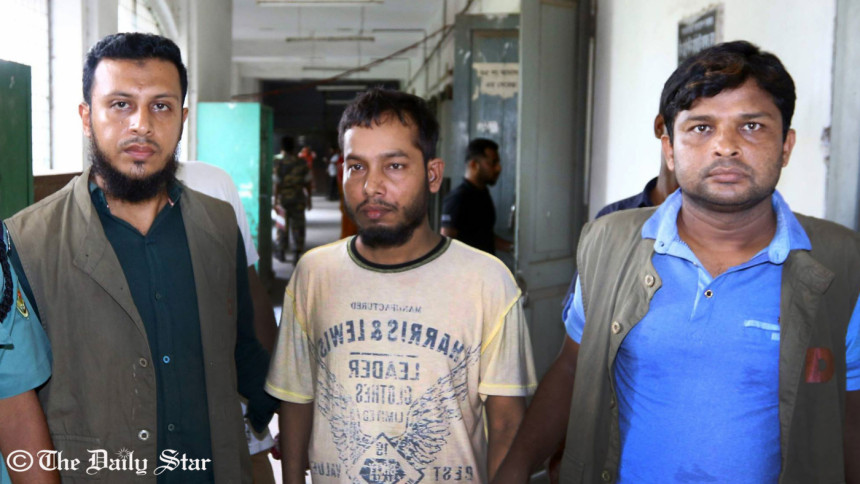 After the emergence of "Neo JMB" in 2014, its leaders chose Sohel Mahfuz for his expertise in bomb-making and knowledge about arms smuggling routes and smugglers in bordering areas.
Besides, he had a huge following in militant circle.  
The leaders of the group requested him to come back from India where he had been hiding since 2006, investigators said yesterday.  
Sohel responded to the call and returned in December 2014, leaving his position as the ameer of West Bengal unit of Jama'atul Mujahideen Bangladesh (JMB). A militant named Solaiman then became the acting chief of the militant organisation.
On his return to Bangladesh, Sohel joined the JMB offshoot -- "Neo JMB" as law enforcers call it -- and became a member of its Majlis-e-Shura, according to officials of Counter Terrorism and Transnational Crime (CTTC) unit of the DMP.
"Neo JMB" was behind the Holey Artisan Bakery siege in Gulshan on July 1 last year. Many operatives of the old JMB joined the new militant group as ordered by Sohel, police say.
Sohel, a prime accused in the Gulshan attack and 2014 Burdwan blast cases, was involved in snatching three top leaders of mainstream JMB in a prison van ambush on February 23 in 2014, CTTC officials say.  
During his long stay in West Bengal, he developed good connections with the arms smugglers in both the countries.
To law enforcers, he is also known as "Haatkata" Sohel as he lost his right hand in a bomb explosion in 2004 in Baghmara of Rajshahi during a vigilante operation against communist extremists. He acquired expertise in making bombs with just one hand.
Whenever "Neo JMB" needed arms, Sohel arranged those from the smuggling networks. He supplied bombs to the Holey Artisan attackers, investigators said.
Seven months ago, another militant leader named Mainul Islam Musa met Sohel in Chapainawabganj and collected seven pistols for the outfit.
In primary interrogation, Sohel disclosed the route of arms supply.
In 2006, he left the country though Chapainawabganj border with the help of one Rafique. He was the ameer of West Bengal JMB from 2009 to 2014. 
The militant leader was on the police list for about 11 years but could not be nabbed as he kept changing his names and stayed in various places of West Bengal for years.
Finally, he was arrested along with his three accomplices from a mango orchard in Shibgang upazila of Chapainawabganj on early Saturday, officials said.
A Dhaka Court yesterday granted a seven-day remand for him after CTTC Inspector Humayun Kabir, also the investigating officer of Gulshan attack case, produced him before it.
Three other arrestees were also placed on a three-day remand by a Chapainawabganj court yesterday.
An official of CTTC said Sohel was among the four Sura board members of the outfit. The other three members have been identified as Hasidur Rahman Sagor alias Joypurhat Sagor, Archer and Hurricane.
Archer and Hurricane are the organisational names of the two militants. Police arrested Archer's wife Mahmuda Begum Sumaiya along with two others, including the wife of "Neo JMB" chief Ayub Bachchu, from Kushtia on July 1.
During interrogation, Sumaiya said the real name of her husband is Rajikul Islam, now the second-in-command of the outfit.
Hailing from Natore, Rajikul has the knowledge of arms supply network and explosive smuggling, said counterterrorism officials.
Sagor too has expertise in arms smuggling.
Investigators, however, is yet to get details about Hurricane.
"We are now conducting drives to arrest the Shura members and Neo JMB chief Ayub Bachchu," Abdul Mannan, additional Deputy Commissioner of CTTC unit, told The Daily Star.