Classical Music Fest: Chaurasia billed to charm on final night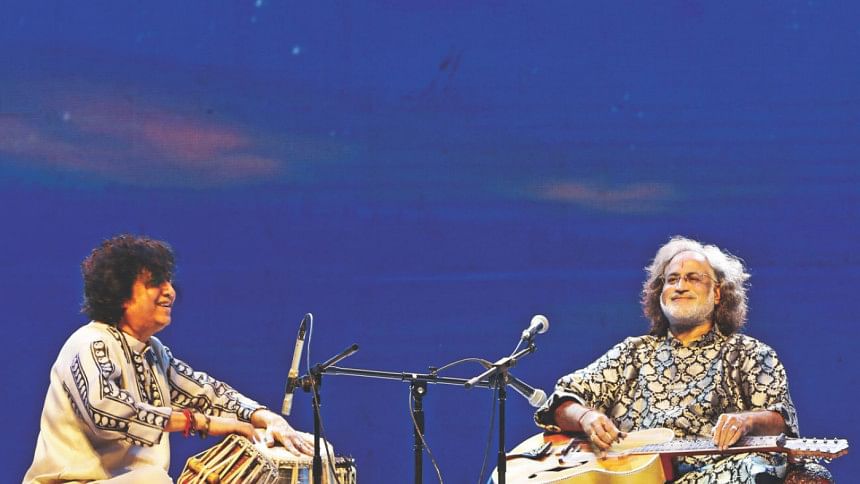 Curtains came down on the sixth edition of Bengal Classical Music Festival this dawn at the capital's Abahani ground, as tens of thousands thronged the final night of the grand festival.
Much of the interest was centred on Pt Hariprasad Chaurasia, indubitably the festival's biggest attraction, as he was billed to close the festival in what has become a tradition for the Bengal Foundation-organised event, lauded as the biggest classical music festival in the world.
Renowned Odissi dance exponent Vidushi Sujata Mohapatra opened the final day's performance, with her graceful presentation of dance piece "Ardhanarishwara", and a depiction of the Ramayana.
The festival's closing ceremony followed, where BRAC founder and chairman Sir Fazle Hasan Abed was chief guest. Chhayanaut chair Dr Sanjida Khatun was special guest at the programme. Faridur Reza Sagar, managing director of Channel i and Amina Ahmed (on behalf of her son Kazi Nabil Ahmed -- vice chairman of Abahani) and Bengal Foundation chair Abul Khair also spoke. Prof Emeritus Anisuzzaman, to whom this year's festival is dedicated to, chaired the session.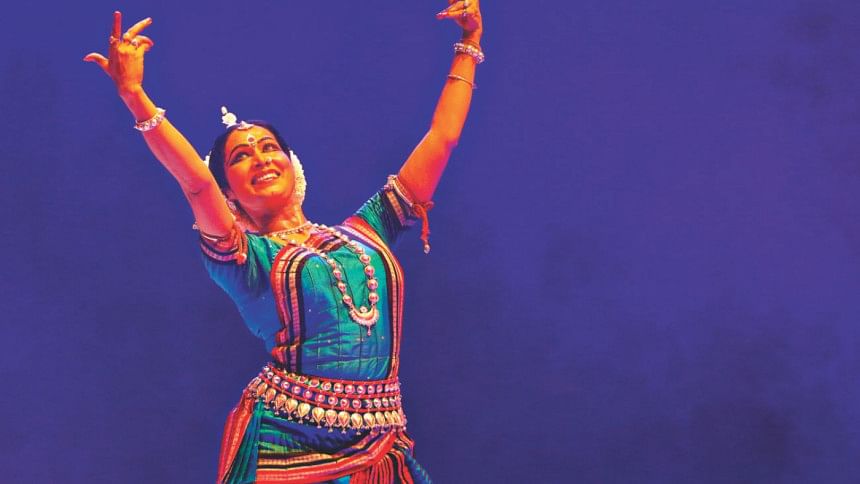 Abul Khair delivered a note of thanks to all individuals, organisations and government bodies who assisted in making this festival possible. He also announced that in partnership with the Indian High Commission, Bengal Foundation will hold classical music soirees at district levels every two months in various parts of Bangladesh.
Dr Sanjida Khatun in her address said, "We first realised the power of culture when there were attempts to make Banglaees forget their identity."
Underlining the power of culture in creating good human beings and fighting evil forces, she urged the government to spread cultural events and practices to reach out to people outside the capital.
Prof Anisuzzaman said, "At a time when classical music was on the wane in the country, Bengal Foundation's efforts have rejuvenated it."
 As evening drew into night the venue packed up with people streaming in, with many utilising floor mats kept at the venue to set up their own seating arrangement. Through all the fervor, melancholy of departure hung like a thin December mist over the audience, as the five-night extravaganza that had become Dhaka's biggest social spot, would keep them waiting another year before its return.
The next performance of the night was a presentation of Raga Maru Bihag on the Mohan Veena by Vishwa Mohan Bhatt. At his first performance on this festival's stage, the instrumentalist gave a crowd-pleasing performance of two dhuns along with singing lines in Bangla, and a composition from his Grammy-winning album "A Meeting by the River".
Khyal vocalist Brajeswar Mukherjee, sitar by Pt Kushal Das and his son Kalyanjit Das, and khyal vocals by Kaivalya Kumar were next on cue.