Citizens get smart ID cards soon
Sangsad told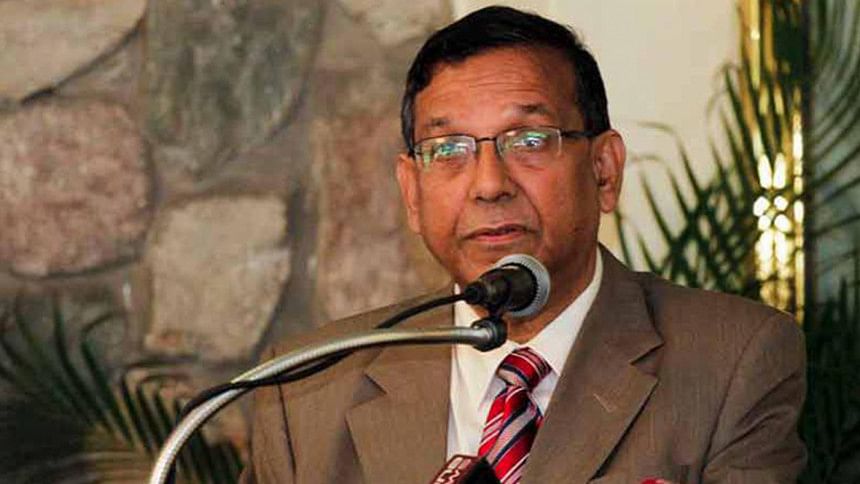 The citizens would soon get their smart national identity (NID) cards as preparation for their distribution is almost complete, Law Minister Anisul Huq told parliament yesterday.
Anisul, who is also in charge of the Election Commission secretariat in parliamentary affairs, said the cards would have sustainable security features with 25 marks, to be noticeable in three stages.
In a scripted reply to a lawmaker's query, he said in the first stage, the features would be seen with naked eyes while the detection of the features in the second stage would require ultraviolet lights, magnifying glasses and other equipment.
The detection of the third-stage features would require forensic tests, he added. 
Replying to a query, LGRD Minister Khandker Mosharraf Hossain said his ministry had set a target to invite all its tenders through electronic government procurement (e-GP) by this year.
"The local government and engineering department floated at least 90 percent of its tenders by following the e-GP or e-tendering system and 100 percent would be implemented by 2016 to ensure transparency in floating and receiving tenders," he said.
He informed the House that the government formed 19 inspection teams at the LGED headquarters-level to ensure quality development works.
Additional chief engineer at the divisional level and superintendent engineers at 14 zones would submit their inspection reports on implementation of the development projects in future, added the minister.
Besides, the ministry formed 22 teams for monitoring the development programmes. The ministry usually takes necessary measures on the basis of the inspection reports, said Mosharraf.
He went on saying that over one crore poor people of 22 lakh families across the country are being benefited from the "One House One Farm Project".