Biodiversity trampled in St Martin's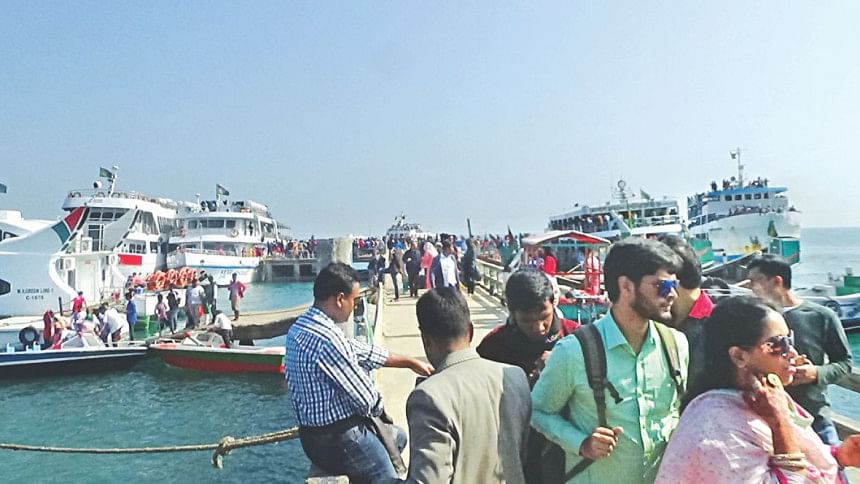 The environment of St Martin's Island can hardly cope with the pressure of 900 tourists a day, but nearly 10,000 people go there for overnight visits every day during peak season, Sultan Ahmed, director general of the Department of Environment, said yesterday.
It is happening despite a law prohibiting overnight visits, he pointed out.
The island's biodiversity is being destroyed by the overwhelming number of tourists, he said at a workshop on conservation of ecology in Cox's Bazar circuit house.
At this rate, residents of the island will not be able to live there.
Dying corals, fewer birds and an increasing population of crows are signs of loss of biodiversity.
Ground water is going to deplete and the island will ultimately sink.
The Department Of Environment had started a four-year conservation project on St Martin's Island with government funds.
Solaiman Haider, director of the project made a presentation on the loss of biodiversity.
There were only about 400 residents on the island before an explosion in tourism began two decades ago.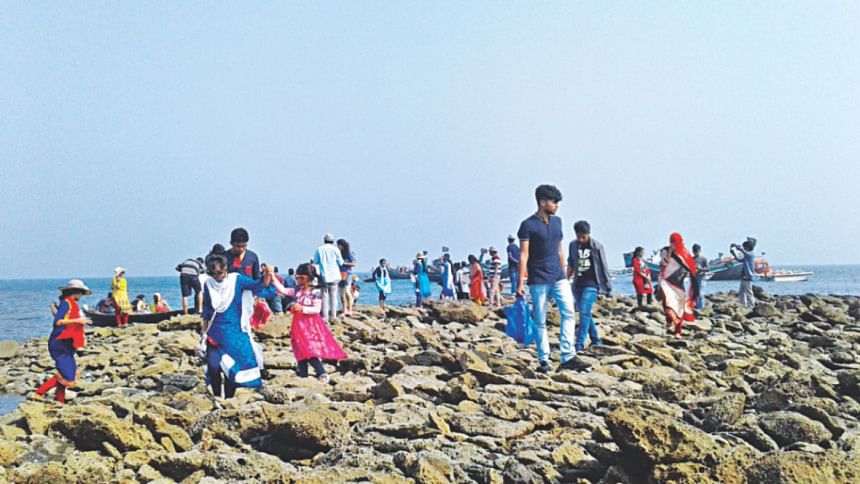 Litter on the island and surrounding seabed and anchor of the boats are destroying the generation of coral while light pollution from is hotels wrecking havoc on birds and sea turtles, he said, adding that the number of fish around the island was decreasing.
Once there were screw pines (keya bushes) along the edge of the island protecting the island from erosion.
"But now they have cut the screw pines and put geo-sandbags to protect the island. But it is not working," Solaiman said.
Tourists do not only litter but also take corals and stones when they leave the island.
He urged the government to take necessary steps against the unauthorised hotels to protect the island.
Lt Colonel Forkan Ahmed (Retd), chairman of Cox's Bazar Development Authority, said the authorities deliberately turned a blind eye on the issues.
"Everything is controlled by bribes. Nothing happens there without bribery. We have to change the practices on the island," he said.
He urged all to seek permission from Cox's Bazar Development Authorities before initiating any construction work on the island.
Cox's Bazar Deputy Commissioner Kamal Hossain presided over the event.