No corrupt official to stay in ACC
Observes HC; asks ACC to work transparently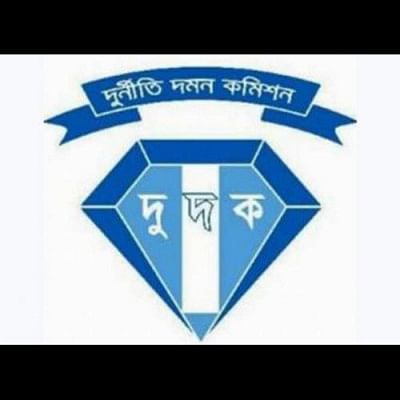 The High Court yesterday observed that no corrupt official can remain in the Anti-Corruption Commission.
Corrupt officials are like "cancer" and they must be removed from the ACC, the HC bench of Justice FRM Nazmul Ahasan and Justice KM Kamrul Kader said during a suo moto (voluntary) rule hearing over compensating Jaha Alam, a man wrongly imprisoned for three years.
The court said the ACC, which is an independent body, has to work honestly and transparently.
An innocent man cannot be imprisoned for even a single second, the HC bench said.
The court said Jaha Alam had told the trial court time and again that he was Jaha Alam and not Salek, the original accused in corruption cases. The National Human Rights Commission had said the same, but the ACC did not take any initiative for his release from jail.
The ACC and its lawyers cannot avoid responsibility for the imprisonment of Jaha Alam, the HC said.
ACC's lawyer Khurshid Alam Khan replied that the lower court had a responsibility in exempting Jaha Alam.
Then, the HC bench said the lawyers, as "officers of court", too had a responsibility in this regard.
The court said the government had given sufficient powers to the ACC to fight corruption.
Terming this period a golden era for the country's economy, the court said, "Financial crimes might take place in the country. Therefore, the Anti-Corruption Commission will have to work with sincerity and transparency so that such crimes can be prevented".
The HC also said if the ACC did not work sincerely and transparently, the country's economic development might be hampered.   
It ordered the ACC to submit its internal committee's report on those responsible for implicating and imprisoning Jaha Alam to the court on July 11.
The court also fixed July 11 for further hearing on the issue.
Jute mill worker Jaha Alam, who had been wrongly imprisoned since February 2016, was released on February 4 this year following an HC directive which came after newspapers reported on his ordeal.
He was arrested in connection with cases filed by the ACC for misappropriation of money from Sonali Bank. The HC exonerated him from the charges on February 3.
The HC bench of Justice FRM Nazmul Ahasan and Justice KM Kamrul Kader on January 28 issued the suo moto rule asking the ACC and government why they should not be directed to compensate Jaha Alam.
The court passed the order and issued the rule after Supreme Court lawyer Amit Das Gupta placed newspaper reports on this issue before the HC bench for necessary orders.