Bangabandhu-1 reaches its slot in space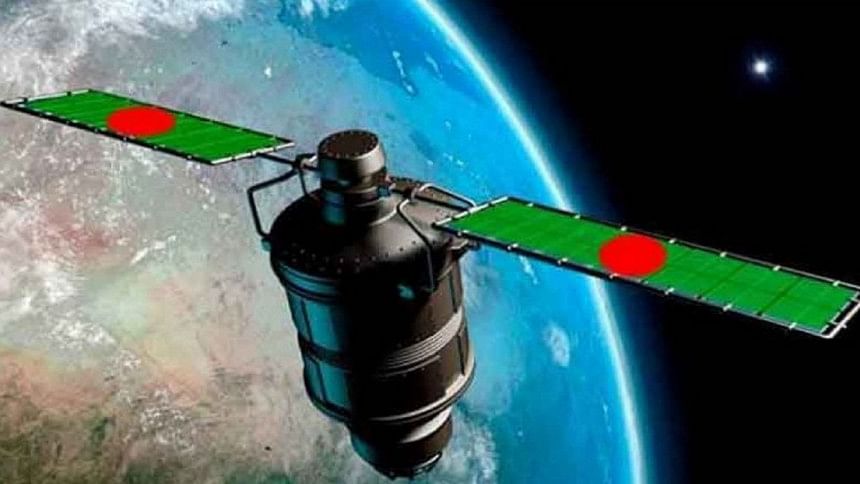 Bangabandhu-1, the first commercial satellite of the country, reached its orbital slot on 119.1 degrees east yesterday.
"Bangabandhu-1 satellite has successfully reached its orbital slot on 119.1 degrees east around 12:30pm on Tuesday. But it'll take more time to set there," Bangabandhu-1 Satellite Project Director Mezbahuzzaman told UNB.
About its further course, he said, "Many technical activities are yet to be completed. The satellite will take 2-3 more months to fully begin its operations."
The satellite reached its destination in 11 days after launch.
Bangladesh entered the elite Space Club of 57 nations with the launch of its first geostationary communications satellite, Bangabandhu-1, into the orbit by US space transport company SpaceX on May 12.
The satellite was launched using the latest version of SpaceX's upgraded Falcon 9 Block 5 rocket, from the historic Kennedy Space Center in Cape Canaveral.
The slot was rented from Russian satellite company Intersputnik for $ 28million in January 2015.