2 schoolgirls 'gang-raped'
Accused also uploaded video on Facebook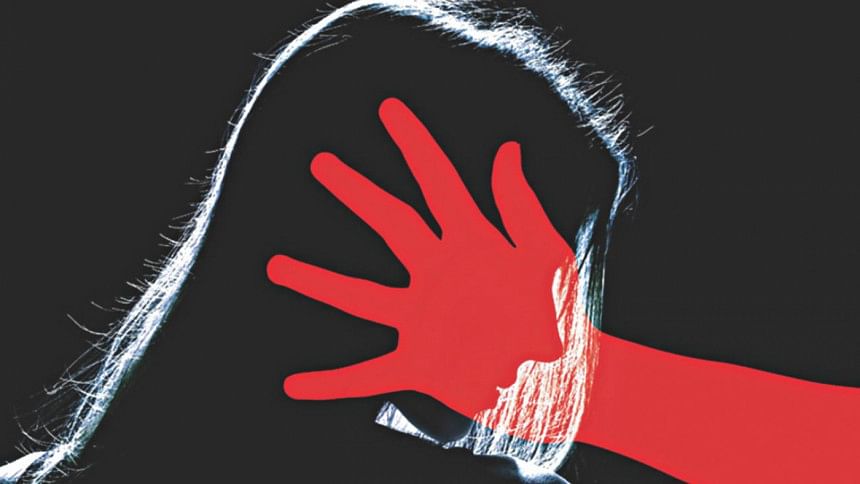 Six youths have allegedly gang-raped two schoolgirls in Sujanagar of Pabna and then uploaded the footage of them committing the crime on Facebook.
The youths are allegedly supporters of Sujanagar municipality Mayor Abdul Wahab, who is also the secretary of Sujanagar upazila unit AL.
The victims yesterday filed two cases with a Pabna court against the six. 
The girls, who are students of class-VIII, said brandishing a knife, the six took them to a bush in Nikiripara village when they were returning home from school on August 1. The accused then raped them and captured the incident on a mobile phone.
The accused also threatened them that they would upload the video clip on the internet if they told their families about the incident, the girls said.
Two days after the incident, the video clip went viral.
The father of a victim said, "Finding no other way, I went to Sujanagar municipality Mayor Abdul Wahab for justice. The mayor along with influential local AL leaders held a meeting on August 4 where family members of the accused were present."
The mayor assured them of justice, but nothing happened to this end.
"We wanted to lodge a case with the local police station, but we could not do this because of continuous threats by the rapists backed by local influential leaders," alleged the brother of another victim.
Shahinur Rahman, secretary of Sujanagar municipality unit AL, said the accused were involved in AL politics and followers of the mayor.
Those who committed the crime would not get any political support, Shahin added.
The victims filed the cases with a Pabna court under the Women and Children Repression Prevention Act, said Rajiullah Ronju, lawyer of the complainants.
Additional District Judge Md Emran Hasan recorded the statements of the victims.
Rajiullah added that the court asked police to investigate.
Contacted, Sujanagar municipality Mayor Wahab said families of the accused supported the AL and the accused took part in AL's political programmes regularly.
Wahab refuted the allegation of backing the accused.
The six accused are Hazrat Ali, Al Amin Hossain, Mohammad Shahin, Mohammad Mithun, Mohammad Panku and Mohammad Sohel of the municipality's Charbhabanipur area. They are aged between 18 and 22.