Husband tied up, wife 'gang-raped' in dead of night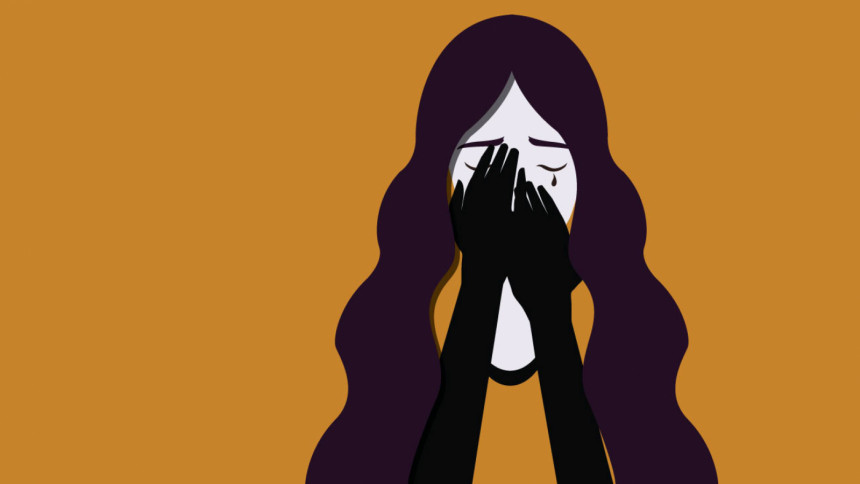 A newly-wed woman was allegedly raped by a group of villagers at Moricharchar Namapara village in Ishwarganj upazila of Mymensingh early yesterday.
The young woman came to the village to visit her parents a few days ago and on Friday evening she returned to her in-laws' house with her husband where the attack took place.
The young couple, both garments workers, got married in Dhaka two months ago.
Quoting the victim's husband, Md Golam Mowla, officer-in-charge (Investigation) of Ishwarganj Police Station said, when they were asleep at night at around 1:00 am when a neighbour named Al Amin and some others started calling for the husband to open the door.
When the husband opened the door, Al Amin along with six others forced their way into the house, tied up all family members, taping their mouths so that they cannot call for help. They dragged the husband outside and left him in a place adjacent to the house. They then forcibly took away his bride to a secluded place in the village where they gang raped her, the OC said quoting the husband.
Other neighbours came to the rescue of the family and informed the police who raided the area and rescued the woman. Police also arrested Abul Bashar alias Badsha Mia, 30, and Ratan Mia, 32, for their alleged involvement in the incident.
The victim lodged a case with the police station accusing seven youths including Al Amin, 30, and the arrestees. They were being interrogated at the police station as of filing this report.
The victim was sent to Mymensingh Medical College Hospital yesterday for medical tests.
Police are searching for the remaining accused in the case, the OC said.