Pabna college student murdered
Body dug out from friend's house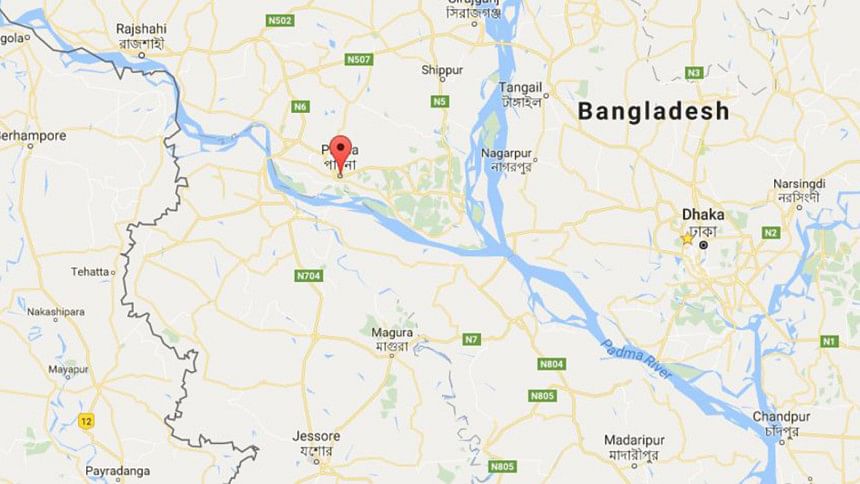 Police dug out the body of a college student from his friend's house in Ulat village of Pabna's Sujanagar yesterday.
The victim, Robiul Islam, 20, son of Abdul Malek of the village, was a second-year BBA student at Selim Reza Habib Degree College in Sujanagar.
Police arrested deceased's friend Mamun Hossain, 22.
Obaidul Haque, officer-in-charge of Sujanagar Police Station, said Robiul had been missing since September 20. A week later, the victim's family got a phone call from an unknown number and the caller demanded Tk 50 lakh as ransom for Robiul's release. 
The family filed a general diary with the police station.  
After investigation, police arrested Mamun on Thursday by tracking his cell phone, the police official said.
During interrogation, Mamun confessed that he was involved in the murder. He also said Robiul's body was buried in his bedroom, the OC said.
As per his statement, the law enforcers dug out the decomposed body yesterday morning.
The OC said they primarily suspected that the victim was killed over ransom money.
"Why the victim was killed and how many people were involved in the killing, we are not clear about it at all. Investigation is going on," the police official added.
The body was sent to Pabna Medical College Hospital morgue for an autopsy.
Talking to journalists, victim's brother Nazrul Islam said they are poor and they had no ability to pay the ransom.
He demanded punishment of those involved in the killing.