5 held for 'gang-raping' Pabna schoolgirls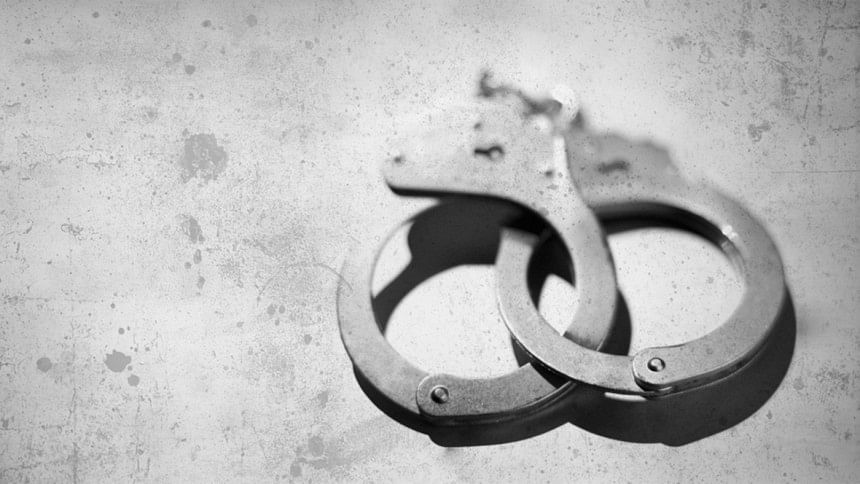 Five of the six accused in the case filed over the alleged gang-rape of two school girls in Sujanagar of Pabna have been arrested.
The arrestees are: Hazrat Ali, Al Amin Hossain, Mohammad Mithun, Mohammad Panku and Mohammad Sohel of the municipality's Charbhabanipur area. They are aged between 18 and 22.
Read more: 2 schoolgirls 'gang-raped'
The other remaining accused Mohammad Shahin is still absconding.
They were arrested from different places in a drive started 9:00pm yesterday, Obaidul Haque, officer-in-charge (OC) of Sujanagar Police Station, told our correspondent.
Meanwhile, more than two and a half thousand fellow students of the victims' have took part at a protest rally and human chain in front of their institution Sujanagar Pilot High School demanding exemplary punishment of the culprits.
The six youths have allegedly gang-raped the two schoolgirls in Sujanagar of Pabna on August 1 and then they uploaded the footage of the crime on Facebook.
The youths are alleged supporters of Sujanagar municipality Mayor Abdul Wahab, who is also the secretary of Sujanagar upazila unit Awami League.
Yesterday, the victims filed two cases with a Pabna court against the six alleged culprits.