15,000 join clean-up campaign
DSCC breaks Guinness World Record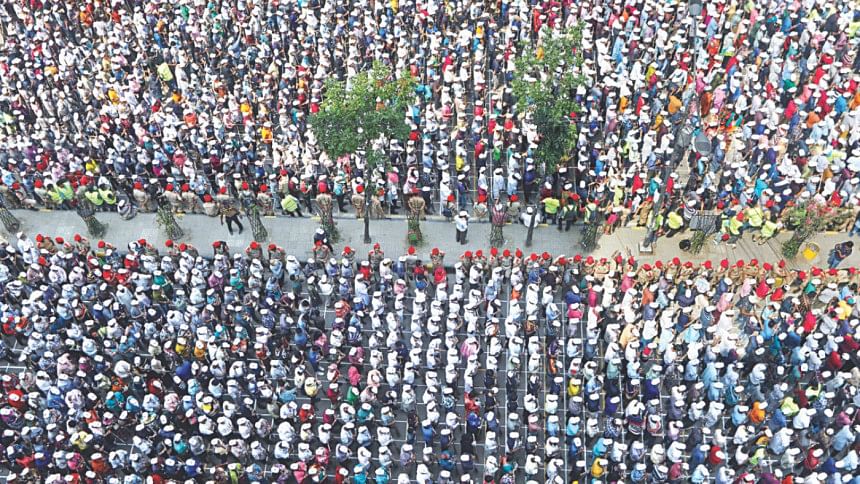 A record-setting 15,000 residents of the capital have cleaned up the street between Golap Shah Mazar and Zero Point.
Armed with brooms, they swept the street and its adjoining areas in an initiative taken by Dhaka South City Corporation (DSCC) yesterday morning.
The Guinness World Record for such a public involvement is held by India's Vadodara, where over 5,000 people cleaned a street last year.
At yesterday's event, DSCC Mayor Sayeed Khokon announced that the city, through the two-hour cleaning programme, fulfilled the requirements to be on the Guinness World Record.
A DSCC official said auditors of the Guinness Book of World Records were present at the cleaning campaign titled Dettol Poricchonno Dhaka.
Formal announcement of the record will come soon, he hoped.
Crowds of hundreds of residents spilled over the streets beside the police headquarters, Bongo Bazar and Dhaka University's Curzon Hall and took part in the campaign to raise awareness about keeping the environment clean.
The mayor said one of the major problems facing the city was the lack of people's participation in cleanliness.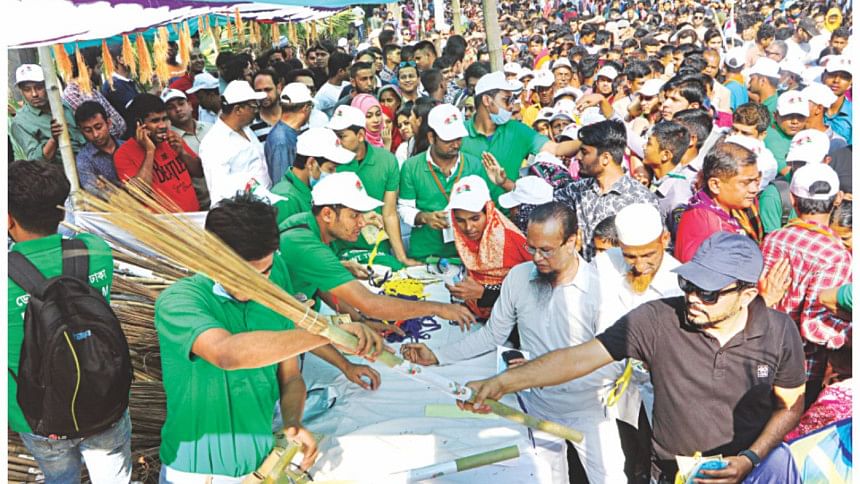 The initiative, he hoped, would motivate citizens to engage in cleaning up the city.
Chief Election Commissioner KM Nurul Huda, who took part in the campaign, said it was possible to keep the city clean if every resident did their part and cleaned their own yards.
Popular film star Riazuddin Ahmed Siddiqui Riaz, DMP Commissioner Asaduzzaman Mia and Gazi Group chairman Gazi Golam Dastagir also participated in the event.