Early action key to dengue control
Lessons from past years must reflect in decisions by relevant authorities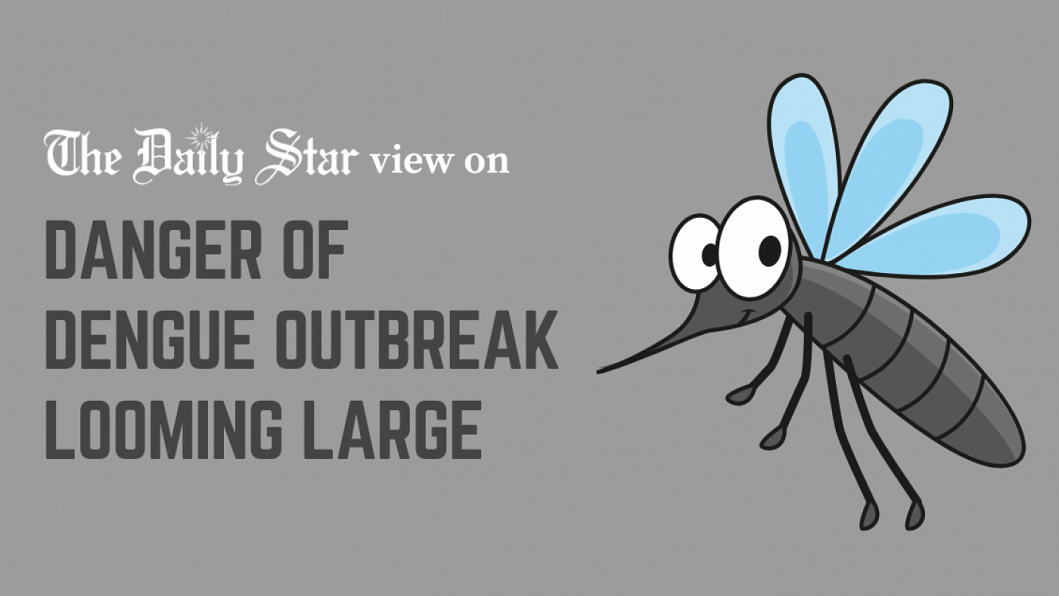 Dengue is hardly a seasonal nuisance anymore with cases being reported round the year, although the peak time may still coincide with the beginning of monsoon around June-July. That is when things start to go downhill. So far this year, 12 dengue patients died and 1,261 were hospitalised. Last year, a total of 281 patients died – the highest on record in Bangladesh – while 62,382 were hospitalised, most of them in the second half of the year. That means, if the authorities had any plan to launch an all-out drive to prevent another deadly outbreak, the time is now.
Early action determines to a large extent how the dengue record book will look like down the year. It is all the more important given the increasing severity of infections, with there now being four distinct serotypes of the virus: DENV-1, DENV-2, DENV-3 and DENV-4. The addition of the fourth last year has resulted in a higher number of fatalities despite fewer infections compared to 2019, when a staggering 1.13 lakh cases were recorded. Meanwhile, unplanned urbanisation – one of the main reasons for the spread of the disease – has been persistent, meaning that dengue will be harder to control going forward.
Experts have already warned that the country may witness an even worse outbreak this year as the presence of Aedes mosquitoes increased in the early days of summer. Earlier this month, the DGHS said that there is a risk of death for those who had previously been infected if they are reinfected by a different type of dengue, the possibility of which has grown because of the presence of multiple serotypes. This will require proper scientific interventions. For now, however, the task for the city corporations, municipalities and other relevant agencies is simple: conduct anti-mosquito drives, clean dengue hotspots and breeding grounds, communicate precautionary measures to all at-risk households, ensure early detection, and prepare hospitals for a likely patient surge.
Any success this year will depend on a combination of better planning, early action and coordinated interventions. One persistent complaint against the relevant authorities has been the lack of early response, which, after the disastrous year that 2022 has been, we hope they will address. That should extend to not just Dhaka but all other cities and towns as well. We must learn from past mistakes and act quickly to prevent another dengue outbreak.