'Govt will seek higher punishment for Tarique'
Says Law Minister Anisul Huq on Aug 21 attack verdict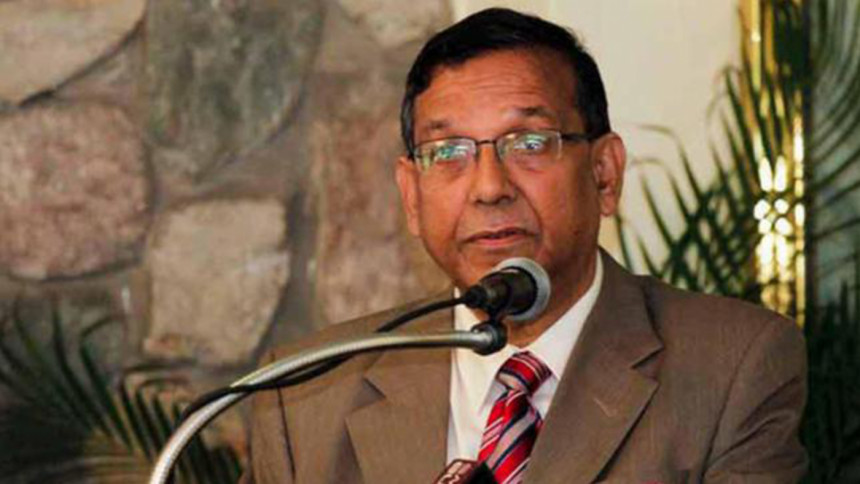 The government will seek higher punishment for BNP's acting Chairman Tarique Rahman in the August 21 grenade attack cases, Law Minister Anisul Huq said today.
He was reflecting on the government's plans after a court awarded Tarique, abroad since 2007, life imprisonment while delivering verdict on the grisly attack of 2004.
Minister Huq added, higher penalties will be sought as well for Abdul Harris Chowdhury and Kazi Shah Mofazzal Hossain Kaikobad – who were also convicted in the cases.
After receiving the full text of the verdict, the government will decide on moving an appeal before the High Court for increasing their punishment in the case, the minister said while briefing to the reporters at his secretariat office.
Law Minister Anisul Huq said the government will try to bring the fugitive convicts including Tarique Rahman, Harris Chowdhury, Mofazzal Hossain Kaikobad before law.
Expressing satisfaction on the verdict, the law minister said all the accused of the cases were given relevant facilities to defend themselves during the trial proceedings.
The minister also said that the Sheikh Hasina government has established the rule of law for ensuring justice in all the cases.
Meanwhile, Attorney General Mahbubey Alam expressed satisfaction with the verdict, but said Tarique Rahman should have been sentenced to death, if he is the mastermind of the brutal grenade attack.
Briefing to reporters at his office, the attorney general termed the verdict as milestone in the history of the judiciary.
Earlier today, the court also convicted former state minister Lutfozzaman Babar, former deputy minister Abdus Salam Pintu and 17 others – who were sentenced to death in the cases.