'Cool Age' renewed for second season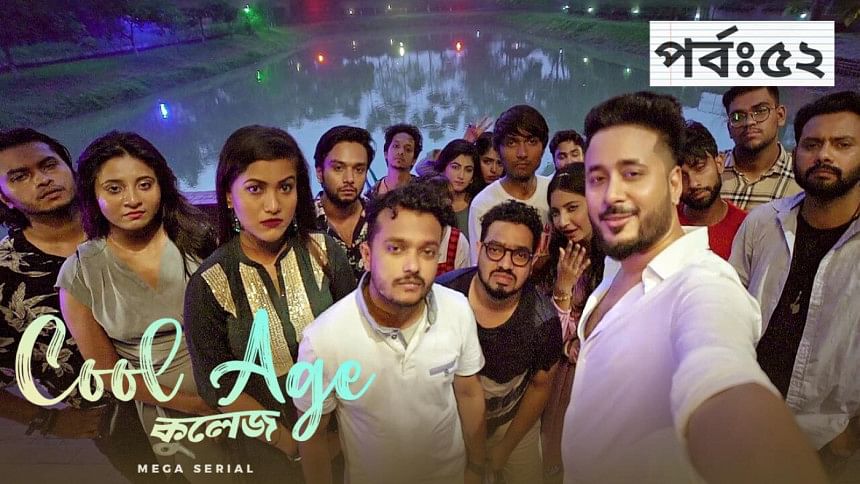 With a series of unexpected twists and turns, "Cool Age" reached the climax of its first season. Now, the show has been renewed for a second season, which will release on the OTT platform, Bongo BD along with the Bongo Boom YouTube Channel in December.
"Cool Age" is a teen-drama series created by Sheikh Nazmul Huda Emon. The series follows the story of a group of fictional teenagers, who go to college. The show's plot revolves around the different relationships between these group of middle-class students and their friends; capturing the story of their personal lives, friendships, moments of joy, family ties and crises. 
The show explores concepts and themes associated with teen-dramas, but also highlights some progressive issues and some of the clichés normally attached to the genre. These include many diverse issues like falling in and out of love, resentment, envy, substance abuse, addiction, lobbying, clashes between groups of friends, and so on.
While these events are taking place, "Cool Age" also shows how some of these young students put their determination and dedication into studies to attain their respective life goals. Structurally, the show leans into the format of a sitcom.
At the end of the first season, a character named 'Shajib' (played by Allen Shuvro) invites his friends to stayover at his farmhouse on the occasion of his birthday. However, in a somewhat unpredictable twist, the events of the celebration lead to an unpleasant incident. This leaves the audience with a cliffhanger, anticipating how the dynamic between the characters will shift in Season 2.
The series features an ensemble cast, different characters were played by Allen Shubhro, Sabbir Arnob, Arosh Khan, Sujon Habib, Jannatul Sumaiya Heme, Shahabaz Sunny, Lamima Lam, Annesha, Shareef Azam, Masum Rezwan, Shahiduzzaman Selim, Rosey Siddique, Kachi Khandakar, Ishtiaq Ahmed Rumel, Rifat Chowdhury, Rocky Khan, Sagar Huda, Shahin Mridha, Mili Basher, jerin Khan Ratna, Sheikh Shwopna, Liza Khanam, Maimuna Ferdous Momo, Elma Chowdhury, Monalisa Depaa, Anila Tabassum Hridi, Shegufta Ahmed, Syed Borhan, S S Zayan, Regan Shohag,, Farzad Zulfiker, Shifat Amin Shuvo, Dr. Ayman Rakib, Kawser Ahmed, Zara Islam, Tashruva Tash, Nishu Shikdar  and Many More.
"Cool Age" is directed and written by Sheikh Nazmul Huda Emon, while Kh Shafayet Hossain Rony worked on the show as the executive producer.
The team behind "Cool Age" is currently working on returning with Season 2 of the show in December, as confirmed by the producer.