Bipasha and Tauquir on their "Chemistry"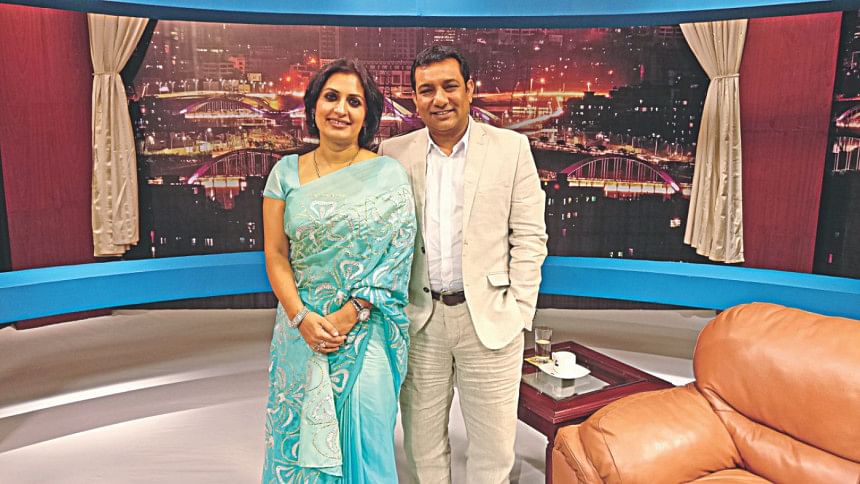 Bipasha Hayat and Tauquir Ahmed have stood out in the Bangladesh television industry as a powerhouse couple, pairing up for roles for over 25 years. The actors first became a duo in the 1992 play "Sonali Roddur". Off-screen, the dynamic couple continues their romance as a happily married couple of 18 years. The actors will reveal their secrets to staying happy together in a programme titled "Chemistry", to be aired during Eid ul Azha on Maasranga TV.
Anchored by actress Nabila, the couple will also reveal to viewers new projects in the pipeline. "Come Ekushey Boi Mela, I will publish a collection of poems," said Tauquir Ahmed. Bipasha Hayat also expressed her interest in writing a script for a film based on "Shonkhobash", a widely popular TV series directed by her husband, for which she had also written the script.
Planned by Rumman Rashid and produced by Saiful Islam, "Chemistry" will be aired on the fourth day of Eid ul Azha at 8pm.