Apurba-Mithila: Winning combo returns this Eid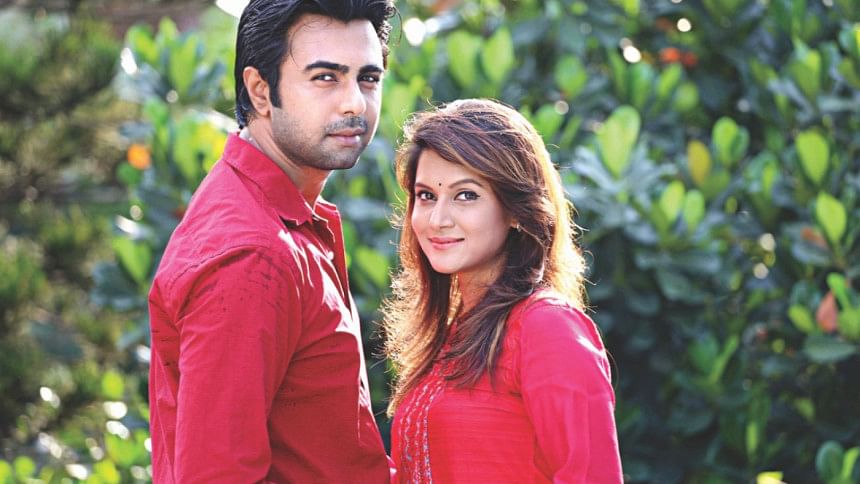 This upcoming Eid, popular TV actors Mithila and Apurba will be seen in a number of TV plays, by there is one particular TV play both are excited about. 
The play is titled "Flipper," written by Mir Shariful Karim Srabon and directed by Tanim Rahman Angshu. The play will be telecast on Rtv this Eid. 
Filming for the play concluded in Uttara on Saturday. On the play, Apurba commented "Flipper has an innovative plot. I can guarantee that the audience has not seen me or Mithila play this type of characters before. This has been challenging as well as fulfilling for us." 
Mithila further added, "The plot in the play moved me so much that I spent the first day of filming crying. My character is pregnant and is faced with the decision of keeping the baby or aborting it. Apurba and I both have children of our own, so this is a very painful, emotionally moving story for us. I hope that it will evoke similar feelings among viewers." 
Mithila and Apurba will also appear in "Kothapokhon", a TV play directed by Mizanur Rahman Aryan, and the final episode of Shihab Shaeen's tele-film series by Shihab Shahin, "X Factor: Game Over". Mithila will also be appearing in Shihab Shaheen-directed TV play "Prem ek Rashayonik Bikriya", five-episode TV miniseries "Journey to Chittagong" and "After Marriage", both of which have been directed by Mabrur Rashid Bannah.