Afzal Hossain's 'Chotokaku'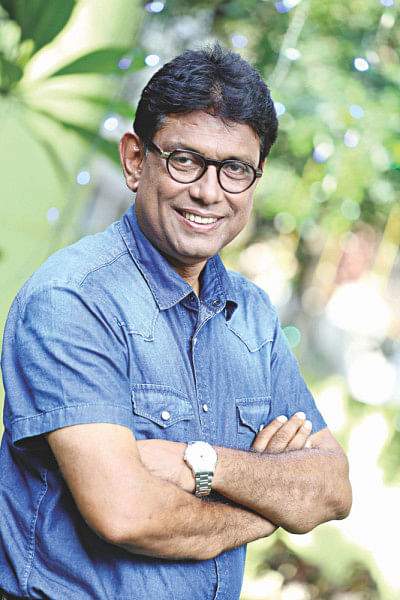 When it comes to 80's television, Afzal Hossain is one name that we all cherish. His appearances on television may have lessened over the years, but he is still very popular among his fans. He has also earned recognition as a director. Recently, in an interview with The Daily Star, he spoke about his new series.
What are you working on for the upcoming Eid?
I am directing an eight-episode series titled Chotokaku based on Faridur Reza Sagor's story Kaku Jokhon Kumilla E. It is going to be aired on Chanel i.
Where are you filming Chotokaku?
We are planning to film it in Dhaka and Cumilla. We will be heading to Cumilla very soon.
Tell us about the cast of the show.
Actor Shajal and Lux superstar Mila are part of the cast.  I am quite impressed with their work.
What are the challenges that you are facing in the field of direction?
If you want to take up quality work, you have to tackle challenges. This time the storyline was different and we needed quite a few locations to shoot. Coming up with something new for the audience is always challenging.
You are also starring in Chotokaku. What do you have to say about that?
I have immensely enjoyed acting in this series. I enjoy my work, which is why a hectic schedule is never an issue for me. I want to keep working for as long as I can.
What kind of feedback have you received for the series?
So far I have received positive remarks on Chotokaku and I hope to keep making the audience happy with this new project.
Do you have any other Eid projects?
I have only directed one series this Eid. However, I hope to act in a few tele-fictions.