Dhaka Padatik's 'Trial of Surya Sen' at BSA today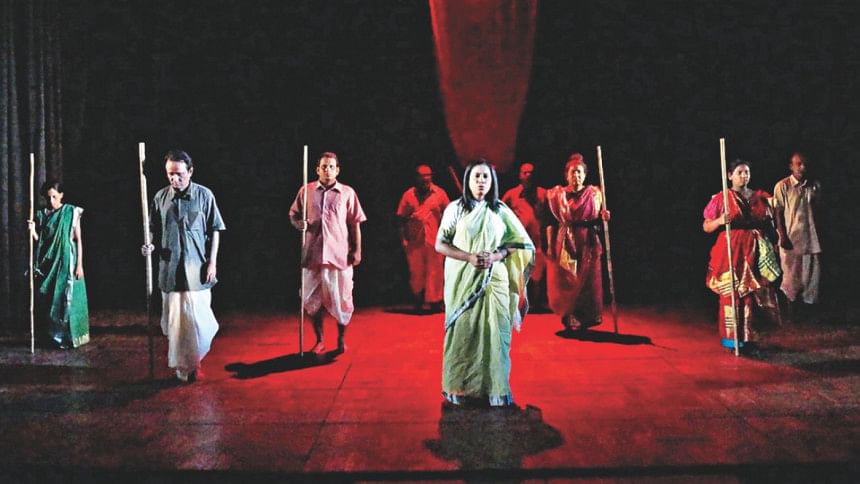 Dhaka Padatik, one of the leading theatre groups in the country, will stage the eleventh show of their play, Trial of Surya Sen, today at 7 pm in the Experimental Theatre Hall of Bangladesh Shilpakala Academy (BSA) in Dhaka.
Based on the anti-British movement, Trial of Surya Sen is produced under the composition and direction of Masum Aziz. This is the 38th production of Dhaka Padatik.
Along with 40 other characters, the main characters of the play include Surya Sen, Pritilata, Kalpana Dutta, Ambika Chakravarti, Lokenath Bal and Nirmalsen.