Zendaya, Tom Holland slam assumption that women can't be taller than their partners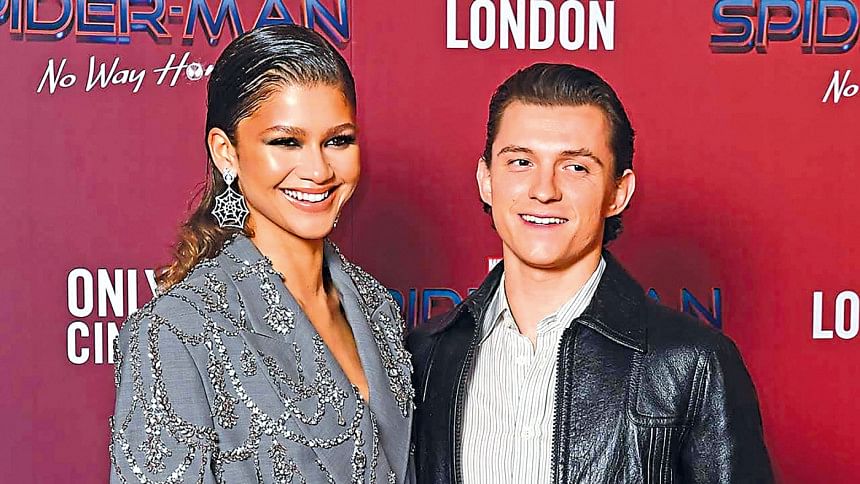 Celebrated Hollywood stars Tom Holland and Zendaya are making rounds promoting their latest film, "Spider-Man: No Way Home", and repeatedly being asked to address the fact that Zendaya is taller than her male co-star.
During a programme on US network SiriusXM, when the host asked the two artistes about their height difference during an onscreen kiss in "Spider-Man: Far From Home", Holland pointed out that Zendaya is not that much taller than him.
"This is normal too. My mom is taller than my dad," added Zendaya.
Holland further said that height differences between men and women, where the woman should be taller than the man is a "stupid assumption".
Zendaya added that the kiss her character, MJ, shares with Holland's Spider-Man is a nice and sweet moment between them, and said how unnecessary it is to try to cheat the height difference onscreen.
"Why not just let it be? Honestly, [I] never thought of it as a thing because my parents were always that way, so I didn't know that people cared," she said.