Bangladeshi photographer Salma Abedin Prithi selected for 'Joop Swart Masterclass'
For the third time, a photographer from Pathshala South Asian Media Institute has been selected out of 198 participants, for Joop Swart Masterclass, organised by World Press Photo. The platform enables and encourages new and diverse approaches to documentary photography, visual journalism and visual storytelling. Ashfika Rahman was the first Bangladeshi female photographer to participate in this esteemed international programme, in 2018. The following year, Shahria Sharmin was selected. This year, Salma Abedin Prithi has been selected for this programme.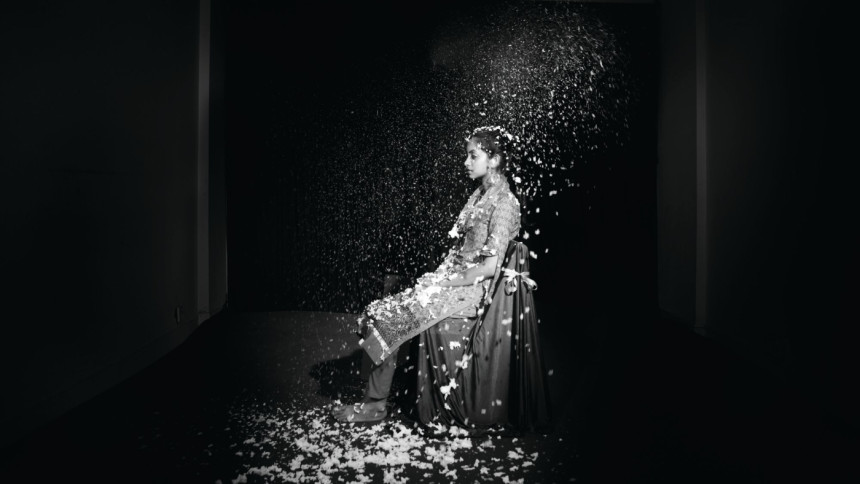 These three female photographers have set an incredible example in the ground of visual art by representing themselves in an international platform for young photographers. Each of these young photographers' work is different and multidisciplinary in terms of styles and formats. However, they all have one thing in common-- emotions and views on the society.
Over the years, many young photographers, especially female, have risen up to the light, and the institute is proud and supportive of such individuals who have broken the gender roles stereotype in this profession. Shaharia Sharmin won the second place at the Alexia Foundation student grant for her project, Call me Heena. In 2017, she was recognised by the International Photographer of the Year and received a Magnum Photography Award. The photographer was shortlisted for Women Photograph's Grant 2017 with the Pulitzer Center on Crisis Reporting.  Salma Abedin Prithi was selected for a month-long fellowship programme on Photography and Social Justice by the Magnum Foundation in 2019.  She has also won the Women in Photography grant in 2017. Ashfika Rahman in 2020 she was selected for the New York times portfolio review. She was also one of the 12 women photographers to watch by PH museum, last year.
Joop Swart Masterclass was launched in 1994. The platform has brought together some of the finest young photographers from around world, and leading professionals in the fields of documentary photography and photojournalism.