Rock's leading light goes out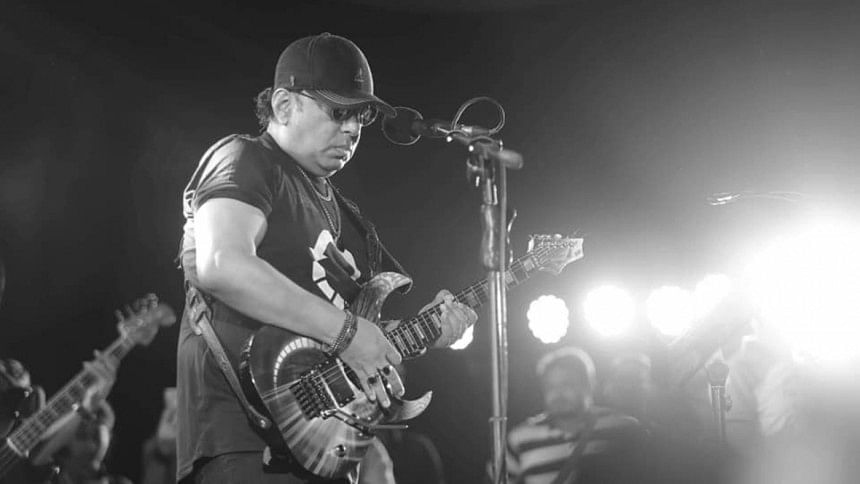 Ayub Bachchu, Bangladesh's rock legend, prominent singer, composer and founder of musical band LRB, died of a heart attack in Dhaka today at the age of 56.
He was taken to Square Hospital around 9:15am when doctors declared him "brought dead", a staff of emergency unit of the hospital, told The Daily Star.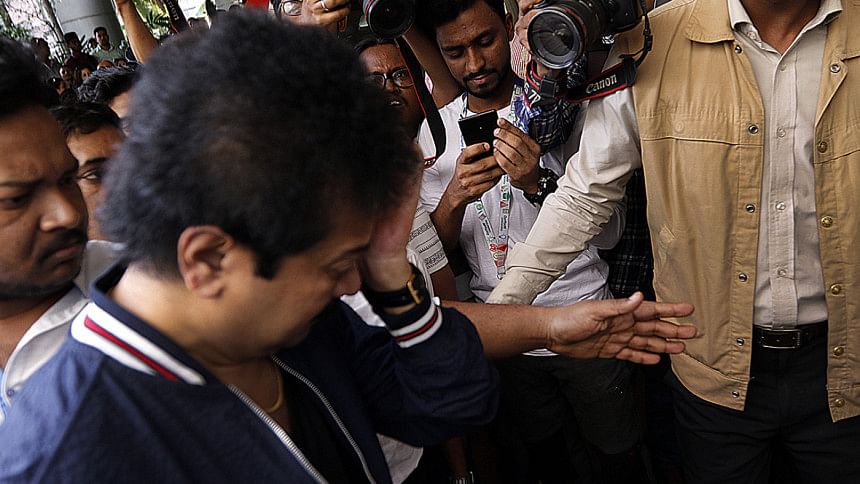 Earlier in the morning, Bachchu was found in an unconscious state at his Moghbazar residence.
The namaz-e-janaza of Ayub Bachchu will be held at Eidgah Moidan after Jummah prayer tomorrow (Friday), his younger brother said while briefing reporters at Square Hospital.
Before his janaza, his body will be kept on the premises of Central Shaheed Minar between 10:30am and 12:30pm so that fans and people from all walks of life can pay their last respects, according to sources at Sommilito Sangskritik Jote.
Bachchu will be buried beside the graveyard of his mother at their family graveyard in Chattogram on Saturday as his daughter will reach Dhaka at 1:00am on Saturday, family sources said.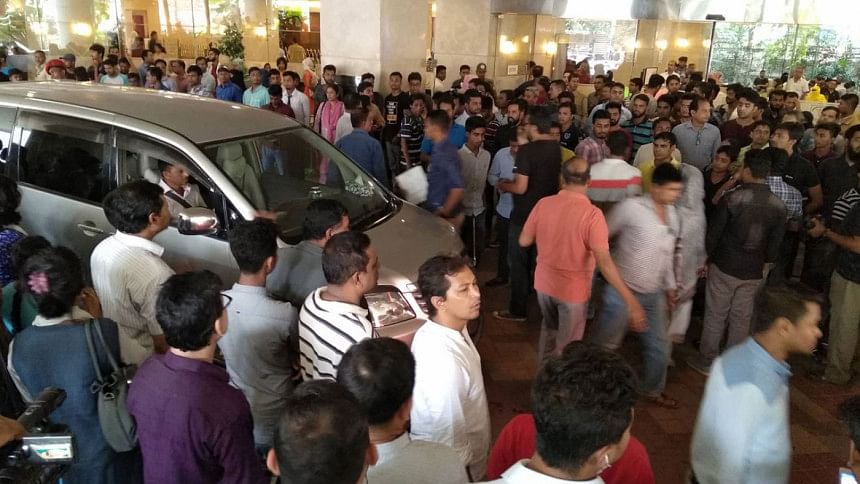 His body will be kept in the hospital's mortuary till then.
Soon after hearing the news, members of his fraternity and family gathered at the hospital. The mourning fans, journalists and media personalities were seen gathering in front of the entrance to the hospital.
Meanwhile, President Abdul Hamid, Prime Minister Sheikh Hasina and Cultural Affairs Minister Asaduzzmaan Noor expressed deep shock at the death of popular singer Ayub Bachchu, reports UNB.
Read more: Life of a legend
Born in Chittagong, he started his music career there with the band Feelings in 1978. From 1980 to 1990, he was a member of Souls as lead guitarist and finally in 1991, he formed his own band, LRB or "Love Runs Blind". LRB released its first album as a double album in 1992, which contained hard rock songs like "Madhobi" "Hoker" "Sesh Cithi keno amon Cithi hoy" "Happy" and "Dhakar Sondha".
Ayub Bachchu made his debut in the music industry by giving voice in the song 'Harano Bikiler Golpo', reports UNB.
In 1986, he released his first music album 'Rakto Golap'. His success story began when his second album 'Moyna' was released.
He rose to fame by releasing his third album 'Koshto' in 1995 and the album was a super hit, adds UNB.
From creating one of the most timeless soft-rock masterpieces, Cholo Bodley Jai, switching his guitar tone to overdrive for the heavy metal-esque Shahbagh Mor, or just simply capturing the masses with his pop venture Ek Akasher Tara Tui, Ayub managed to embed his own style in Bangladeshi music.
Bachchu was the son of Haji Mohammad Ishuque Chowdhury and Late Nurjahan Parvin. He grew up in the port city of Chittagong, in a joint family, surrounded by cousins, aunts and uncles.